Cars 4 Sure
Description
Cars 4 Sure
have arrived in Leighton Buzzard.
We are now offering a range of good, quality assured cars at the best value for money prices.
Our MD has been in and connected to the motor trade for around 30 years and spends all day and night scouring the length and breadth of the country (on-line and on the telephone), looking for the right cars with the right history, at the right prices.
Value for money motoring is what we are all about.
All cars will come fully serviced with MOT and (sometimes) some road fund license too.
They will all be for sale and selected vehicles will be available under the
Cars 4 Sure Ownership Scheme, regardless of your history, terms from 6 - 24 months (not available yet but coming soon, please ask for details).
We are open, friendly and flexible and definitely do not any hard sell tactics, we purely source the right cars and offer them at the right money, after that, it is up to you. If you like what you see, you can discuss the price and the terms, if we can agree, great, if not, absolutely no worries, we will shake your hand and thank you for your time.
Please do check back to see if we have what you are looking for, if not, please just ask, with our countrywide connections in the industry, we are happy to see if we can source the car you are looking for - you are under no obligation to buy, this is a service we are happy to offer, for FREE.
All you have to do is ask.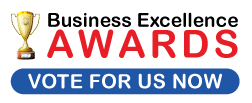 Testimonials
No testimonials yet.
Add a testimonial
Events
No events yet.
Add an event