Description
Ultimate Jaguar is an independently owned supplier of second hand, quality assured, used Jaguar Cars in Leighton Buzzard, Bedfordshire.

Value 4 Money Motoring is our mantra. You won't find highly priced Jaguars on our site but, what you will find are good quality Jaguars, one owner Jaguars, well looked after Jaguars, Jaguars with full (or at least good) service history and above all, Jaguars that offer the best 'Value 4 Money Motoring'

Our MD has been a Jaguar Freak sine he was 11 years old and bought his first Jag when he was just 18, since then he has personally owned at least 30 Jags. Going through the card from the old Series 3, XJ6's to 3.2 and 4.0 V8 Sport Saloons, XK8 and XKR Coupes and Convertibles, XJR and Super V8 and lately, the 'Aston Martin' style XK and XKR.

He knows and loves Jaguars and is personally responsible for locating every car on sale through Ultimate Jaguar.

Ultimate Jaguar are based in Leighton Buzzard, Bedfordshire and we primarily supply quality assured Jaguars to clients in Bedfordshire, Buckinghamshire, Cambridgeshire and Hertfordshire but, we do, and are always happy to supply good quality used Jaguars across the UK.

All cars are thoroughly checked before delivery/collection, any works needing to be done will be meticulously carried out by our partner garage techicians.

Most cars will be either low mileage, one or two owners, full or really good service history, long or full mot etc. etc. ALL of our retail cars will have been through our workshops and undergone our thorough 120 point condition check. They will then be given a 56 point, FULL SERVICE - In short, when you buy a Jaguar from us, it will have been 'hand picked' because of the way it has been cherished throughout its life and then rigorously checked, repaired, parts replaced and serviced BEFORE being passed on to you.

So, if you are looking for Great quality, pre-owned, affordable Jaguars for sale in Leighton Buzzard, Bedfordshire, you are in the right place, get in touch now and see how we can help you to drive away a fantastic Jaguar, TODAY!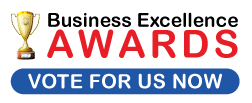 Testimonials
Top quality car dealer. Highly recommended.A++++++++
**Great Service, Very warm and welcoming. Love the Car, Highly Recommended**
Car as described, nice people to deal with and highly recommended, thank you.
Very happy with car, nice person to deal with, will defo be back in years to come
Genuine nice guy. Car runs like a dream. Terrific value
One of the best dealers I have dealt with. Honest, pleasant and great car..
Very nice people,good service, quick delivery and car like description. thx
very pleased with the car
Helpful guy. V Happy with purchase. Great comms. Would def deal with again.
Great description, great car....Recommended!
Nice car will deal with him again very nice person 10 out 10 thanks
Nice car, nice seller.A++
Fantastic Car Very pleased with and a pleasure to deal with Thankyou
A very Nice Car and a Very Nice Man. A pleasure to deal with in every way.
Nice car, as described and great price Thanks
Great car, exactly as described, very happy, thanks, I'll be back.
Great seller. Car is great, very impeccable service. Hope to deal in future!
Excellent seller! I'm very happy with the Jag. Thank you!!
Add a testimonial
Events
No events yet.
Add an event