Description
Dave Holdstock has been teaching the people of Leighton Linslade to drive for many years. He offers very experienced,reliable and supportive driving tuition.
He is now able to offer both Automatic and Manual Driving Lessons. For those with disabilities he has an adapted cat for tuition,fitted with hand controls.
His pricing is competitive and he has an excellent pass rate!
So if you are looking for any of the following:
Reliable
Friendly
Supportive
Manual Controls
Automatic adapted for disabled lessons
Pass Plus
Competitive Prices
Discounts for New Learners and Block Bookings

See us on Facebook at:
https://www.facebook.com/pages/Dave-Holdstock-Driving-Instructor/221646317864082
Don`t delay Get on the road to passing your Test- TODAY!
Dave Holdstock
www.daveholdstockdrivinginstructor.co.uk
07904 305979
Don't delay, get on the road to passing your test – TODAY!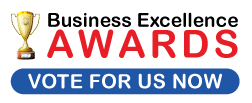 Testimonials
Before I started driving I was convinced I wasn't going to get the hang of it, but Dave's patient and logical teaching made it seem almost easy. Passed my test first time yesterday, thanks for everything! :)
Dave was a great and very friendly driving instructor; he made me feel comfortable and confident in the car from my first lesson. He is very calm and patient and I always felt relaxed when driving with him. Dave helped me with all aspects of learning to drive and I would definitely recommend him anybody wishing to become a confident and safe driver.
Dave is good at making you feel comfortable, I was nervous as I had another instructor who I was used to before him, and my experience with Dave was that I learned to Drive with ease. He made it easy for me to see my mistakes when i made them, and not feel incompetent. My next course of driving will be pass-plus, with Dave.
Excellent driving instructor! Having tried a few and not found the right one, Dave quickly and very helpfully taught me all I needed to pass my test - even in snow, hail and gale force winds! Great guy - very patient and makes learning to drive fun. Highly recommended.
Add a testimonial
Events
No events yet.
Add an event