Description
Based in Leighton Buzzard in Bedfordshire, we supply a wide range of performance parts for all styles of motorcycles, from the simple bolt on items to full race spec performance parts.

You can rely on us to give you not only the best service and prices but you can also profit from our past experiences.

We will help you with all areas of your bike from a nut and bolt to a full stunt bike/streetfighter project and you can be sure that if you are thinking of doing it then one of us will have probably tried it before!

We have a wide range of products from the leading brands in all fields of motorcycle parts including, Arai, Bandit helmets, AGV, Akrapovic, Yoshimura, Lazer, RST, Renthal, Wolf and many more.

We at StuntFighters have over 30 years riding experience and if its got 2 wheels then we have probably owned, ridden, modified or in some cases crashed it!!

We are here to help you to make your machine the bike of your dreams, to make it go faster, handle better, sound gorgeous, stop quicker and above all to be your machine.

Our aim is to provide you with a one stop shop for all your and your motorcycles needs. We have built our reputation on service and price and we will go further and try harder to find that exclusive part to enhance your machine. All we ask is that if it is not listed then please contact us for availability or even if you just require some advice.

We can supply OEM or pattern parts for most makes of motorcycle including Honda, Kawasaki, Suzuki, Yamaha, Harley Davidson, Buell, Ducati, BMW, KTM, Triumph, Moto Guzzi. As an independent retailer we can source almost any brand of motorcycle parts - if its not listed on our site give us a call and we shall do our best to find the parts you need.

Over the years we have built up very good working relationships with Air brushers, Engineers, Vinyl wrappers and many more that can help make your machine a true one off.

Once again we would like to thank you for your interest and look forward to talking to you in the near future.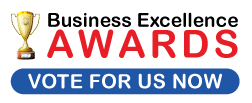 Testimonials
No testimonials yet.
Add a testimonial
Events
No events yet.
Add an event