Description
Mann Motors is an independent family-run garage.
The business was started in 1986 by Steve and Mandy Mann. Our employees have all worked with us for many years making for a friendly and approachable team.

During our time in business we have supported local sports such as Leighton Buzzard Rugby club and local schools with various charity events.

In the early days we started with a small customer base of friends and relatives. We are now fortunate to have attracted over three thousand regular customers. As a result of our increasing success we have recently moved to new premises. However, we still aim to treat all our customers with the same care, and give the same cost-effective personal service as we did when we started our business 20 years ago.

Our Services include:

• MOTs - car and Class 7 commercial
• Servicing
• Code reading
• Mechanical repairs
• Cambelt replacement
• Air conditioning
• Tyres and tracking
• Exhausts
• Batteries
• Diagnostic testing
• Electrical repairs
• Welding
• Valeting
• FREE COURTESY CAR
• Local collection and delivery

Thank you for your interest in Mann Motors, we look forward to working with you.
Please see our 'Vouchers' tab to take advantage of our latest special offers.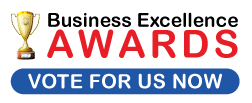 Testimonials
Dear Sirs,

Please note that we are shortly moving from the above address and leaving the district. We would like to thank you for your help over the last few years in looking after our car. Best wishes to all at Mann Motors!

Many thanks.


Dear Sirs,

I am writing with ref to my car being in for repair at the beginning of this week. It was a Rover 416, and was taken in for some panel beating. I would just like to praise your company for the fantastic job that you have done on my car, it has never looked so good. I would like you to pass onto the person who did the repair work my thanks for doing such a great job and I will be recommending your company to any one who asks.

Brian Kincaid
Dear Mr Mann,
May I compliment you and your staff on the excellent service and treatment I received during a recent visit to your garage. The repair was carried out speedily and effectively and to my delight in less time than had been estimated. It was most pleasing and appreciated when I was told the job had taken less time than expected and would therefore be cheaper than quoted, a most unusual occurence nowadays. I will not hesitate to reccomend your company to my friends and colleagues.

Thanks to you and your staff.

Chris
Dear Sirs,
I was pleasantly surprised when I called to collect my car on Thursday.

The repairs to the rear wheel arches have been carried out to a very high standard and I write to express entire satisfaction with your careful and expert workmanship.

Thank you.


Dear Sharon,
I thought I would write to thank you for your excellent service in dealing with my lost wheel cover following the servicing of my car.

Your immediate offer to replace it without any prompting justified my decision to use Mann Motors despite having moved from Leighton Buzzard.

People are quick to moan about poor service, so it's nice to appreciate good service.

Thanks again.


Dear Steve,

Just to let you know everything was fine with the car travelling North on Friday and to say thank you for your excellent service.

Sue Mitchell


Dear Sirs,
I am writing to thank you for a great job you did on my Toyota Corolla recently. If you don't remember the vehicle was damaged as a result of a minor accident in icy conditions. This resulted in damage to the bodywork on one side. There was a lot of scratching on both bumpers and two serious dents.

I have to be honest, when i first came to you and you told me that the vehicle would be made as good as new and that I would not be able to tell where the dents and scratches has been, I doubted it! I thought that this was an exaggeration. I was very worried that I would be dissapointed with the results, primarily because I have never used your garage before and know nothing about bodywork.

I have to admit I was wrong to doubt you! When I picked up my car I was very impressed with the thourough job that had been done. You wre 100% right when you said that I would not be able to tell where the damage had been. It is as good as new and I am very glad that I had the work done and happy that I chose your garage to do it.

I can now say that if anyone has any problems with bodywork I will recommend you without hesitation. I will certainly come back to you in future with any jobs that need doing.

Thank you again for doing such a great job!


Add a testimonial
Events
No events yet.
Add an event