Pinstripes Signs & Graphics
Description
Welcome to Pinstripes Signs Graphics & Clothing

Pinstripes has been serving the local community since 1995 when founder Penni O'Grady decided to offer a simple pin striping service to body shops in the local community. The business rapidly grew due to customer satisfaction. We now serve Bedfordshire, Buckinghamshire, Hertfordshire and some parts of London.

Over the years Pinstripes Signs has gained a wealth of knowledge and expertise in the signage & graphics industry and are able to offer all forms of signage from boards, banners, vehicle graphics, flyers, printed clothing, promotional material & business stationery. You think it - We'll design, create and make it happen.

We are a small team of experienced graphic designers with an informal and friendly approach. We understand that your business is important to you which is why we offer the same level of commitment to each project we take on, regardless of size.

Our many services include;
Car, bike, van and taxi graphics
Lorries and horse box graphics
Wheel covers
Vehicle magnetics
One way vision signs for windows
Vinyl cut lettering and logos
'A boards' and projecting signs
Builders boards
Shop signs
Windows graphics and frosting
Full colour digital printing
Stickers, posters, canvases and photos
Banners, bunting and flags
Engraved signs and door plaques
Business cards, letterheads, flyers
Printed and Embroidered Clothing with no minimum order!
We work closely with our clients to design an effective campaign that portrays the image and style that they wish to achieve whilst effectively promoting their message. However, don't just take our word for it, please take a few minutes to browse through some of our images or take a second to read some of our testimonials.
Serving the people of Leighton Buzzard and surrounding areas since 1995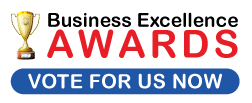 Testimonials
hi penny, thank you so much for the signs etc, really truly amazing, let me know what the total is and what is the best way to pay, speak soon
Dear Penny and luke

What a lovely little bee.....Thank you very much....The signs look fantastic.
Ur a star - thanks

that is fantastic i cant wait now to have it put on i am ready when you are

thanks for that you're an angel!
Hello Penny

Just to say I'm very very pleased with the graphic, it looks super and I've had good comments on it already from my neighbours etc

It certainly will get noticed by everyone which is what it's supposed to do!!!

Great job!! thanks again and lovely to meet Ronnie, she's credit to both of you, such a sweet little girl and so polite
Hi Penni

Guys at bike shop blown away with graphics........they couldn't believe it had been overwritten.

Outstanding quality of workmanship......thanks so much
Hi penny thanks for your hard work I'm very pleased I will drop a cheque in
Hi again Penny!

Got another shirt design I'd like done, this time it's for my dad!

I'd instantly recommended Pinstripes as soon as he mentioned getting shirts customised!
The T-shirts were great thanks!! :)

Thanks again
Hi Penni and Luke,

Just wanted to say how very pleased I am with "Perv's" stripes - everyone has admired them and think he looks great.

Once again thanks to both of you.
Just wanted to let you know the Graphics arrived yesterday, I've only just had a chance to look at them. LOVE IT! They are FANTASTIC, I really appreciate what you have done. Please send me some flyers so I can recommend you to others. Thanks again Chris

I would just like to thank you for providing an excellent service, at sensible rates, again!

Add a testimonial
Events
No events yet.
Add an event