Description
Peacocks, the great value fashion retailer have been providing the High Street with the latest fashion and trends and fantastic prices since 1884!
With cutting edge style for women and men, adorable childrenswear and a full range of accessories and footwear to complete the look, you'll find it hard not to discover something irresistible at Peacocks in Leighton Buzzard this season
Whether it's for an amazing wedding outfit, a dress for a night on the town, formal workwear or casual weekend wear; pop into see Nigel, Roseanna, Brett,Victoria and the team and we'll help you shop the perfect look!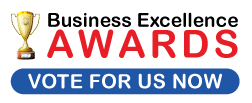 Opening Hours
| | |
| --- | --- |
| Monday | 09:00 AM - 05:30 PM |
| Tuesday | 09:00 AM - 05:30 PM |
| Wednesday | 09:00 AM - 05:30 PM |
| Thursday | 09:00 AM - 05:30 PM |
| Friday | 09:00 AM - 05:30 PM |
| Saturday | 09:00 AM - 05:30 PM |
| Sunday | 10:00 AM - 04:00 PM |
Testimonials
I am over the moon our local peacock store in leighton buzzard has been saved. It's easily the best clothing store in beds. The staff are amazing, the fashion in fantastic and the price is irresistible.
Greeted with a smile, somethink u dont get in most shops , friendley and helpfull. My cup of tea will shop there again.
OMG, what a difference a week makes. The peacocks store in leighton buzzard has got a new look and feel to it. Credit to all the staff in there and the new management team. They have been working hard for a long time now innovating the store and improving customer service.

The store is now so much more spacious, and feels like a top shop or a river island, and they,ve not even had a re-fit.

I love this store. Keep up the hard work guys, your all amazing.
good fashionable store , prices competitive. good choice to choose from. will shop again there.
nice store, good value for money, clothes wash up really, well, the only problem i had was , the young girl, who worked there , i found a little unhelpfull. other then that good value for money store.
the store is quite old and theres not enough fitting rooms, but there are some really cool clothes in there to compliment that.
Great store, great value, great staff, very friendly.
I went to buy some fashionable clothes from Peacocks but wasn't sure what to buy. The manager called Nigel (after asking his name) helped me out and helped me choose what is "cool". Thanks dude ill be back again soon.
Last weekend I visited Peacocks In Leighton Buzzard to purchase some well needed holiday clothes, i was very impressed with the customer service i received the staff were very friendly and helpful, especially when i was looking at the shoes there were some i wanted but they were not in my size on the shelves and so i spoke with the manager who explained that it was coming to end of the season and that no more would be delivered, but advised that there was a store Bletchley which was closer to where i live and that he would check there for me, the store was very neat and tidy and easy to walk around to look at all the different items, also very good value for money.
great value for money, good variety of fashion. i enjoy shopping at peacocks.
im a regular shopper in peacocks, i find the staff very friendley and helpfull, i find the clothing good value for money , and a good variety.
the best fashion store in leighton buzzard.

i alwasys find what i need in the store and at a very good price.

i love it.
i really like the fashion range in the leighton buzzard store and the staff are really friendly.

I shop there weekly, and i highly recomend it.
Add a testimonial
Events
No events yet.
Add an event