Description

As a mum of four, Teresa Yardley has a wealth of personal experience to share with you and is dedicated to helping empower other mums to feel positive about their birthing experience and for parents to feel confident about life with their new baby. Teresa has trained with Lazy Daisy Ltd, the UK's fastest growing Antenatal Active Birthing programme and now delivers hugely popular Daisy Birthing weekly classes and couples workshops along with Daisy Baby fourth trimester classes for you and your baby in Hertfordshire and Bedfordshire.

As soon as Teresa heard about award winning Daddynatal programme, she knew this would be a huge asset to our offering at Mind Body and Baby. As this is a programme for Dads run by Dads the ideal and obvious teacher was her husband Paul. Paul is keen to help Dads play a big a part as possible in both the birth of their child and in the early days with baby.

Our latest class addition is Babynatal, our baby care programme. Teresa is constantly asked for recommendations for parenting and baby care classes, so knows this is going to be hugely popular!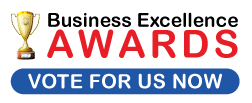 Testimonials
No testimonials yet.
Add a testimonial
Events
No events yet.
Add an event