Deep Clean
Description
A friendly, professional carpet and upholstery cleaning service, from a long established and caring owner-operated local firm.

We carry out various work for letting agents
Based in Leighton Buzzard, we operate throughout Hertfordshire, Bedfordshire, and Buckinghamshire, and are happy to give you a free estimate.
We're experienced at cleaning in the home and in the workplace.
When you invite Deep-Clean in to maintain your carpeting and upholstery, you're taking that all important step toward the high quality professional care you need for your furnishings; what you also get with Deep-Clean is the friendliest of service, a wealth of carpet care know-how at your disposal and a very real care and concern for the service provided.
Deep-Clean have been cleaning carpets and upholstery in the area for many years and we are as busy now as we have always been; and that's not by chance.
We're in demand by homes and businesses because we're thorough and we're known for our quality of service. Previous customers ask us back and new customers come to us on recommendation.
There really is no better proof of our service; so whether it's a single room or a complete office suite, why not contact us today and experience our service. Don't just get your furnishings clean, get them Deep-Clean....
A friendly, professional carpet and upholstery cleaning service, from a long established and caring owner-operated local firm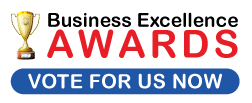 Testimonials
Having used Deep Clean a few times over the years, I knew that they were head and shoulders above the other carpet cleaners in the area, but I was interested to see how they went on a full hypo-allergenic clean on cream wool carpets after my dog had spent time bounding around on them with muddy paws over the prior 6 months.

What was I worried about?

Using a truck-mount cleaning system (the whole van is a powerful carpet cleaner, not one of these wimpy hand-held efforts used by others), Colin did a thorough job of our house, lifting stains that were present when we moved in and returning the carpets to an 'as new' state (and that is no exaggeration).

The carpets are not steam cleaned (just hottish water) so there is no risk of heat seams (joins) in carpets coming away and the solution sprayed on your carpet beforehand goes down at PH10 but dries PH neutral - so it has the power to lift stains but dries perfectly for little toddlers (like my 13 month old daughter).

I could ramble on for hours, but suffice to say that the work is faultless, the pricing is great, Colin is very personable and what he doesn't know about carpet cleaning... ...in fact he knows it all.
We have been using Colin's services for for many years and have always found him to be trustworthy, friendly and dependable.
We would have no hesitation in recommending him to anyone!
I have used Deep Clean for many years and always get a top quality service. We have very light carpets which show the dirt easily. After being 'deep cleaned' they look like new!
I've used Deep Clean for many years now because I know that Colin will always provide a friendly, first class service at a very competitive price. My carpets come up an absolute treat after a visit from Colin. I can't recommend Deep Clean enough. In fact, all my family and friends now use Colin for their carpet cleaning. A great company and it's always nice to use a local firm too.
Add a testimonial
Events
No events yet.
Add an event