Description
Linslade Cleaning is a professional cleaning company based in Leighton Buzzard.
The family run business established 24 years ago in 1986 has grown rapidly over the last few years and now incorporates 'Wendy's' the residential cleaning service for your home.
Although they offer the full range of cleaning services throughout the whole of Beds. Bucks and Herts. they pride themselves on providing a professional yet personal, local service to our community and at the same time, keep the prices at a really competitive level.
Linslade Cleaning Services believe that no two jobs are identical and therefore, use a variety of products to ensure each job is tackled correctly, using specific cleaning materials guaranteed to give the absolute best finish – every time.
All staff members are highly trained, highly qualified operatives. They are CRB checked and will arrive at your premises (residential or commercial) in clean LCS uniforms and be fully equipped to undertake the job in hand.
LCS are also fully licensed and insured and comply with all of the latest health and safety regulations so, with LCS you are guaranteed a friendly yet totally professional approach to your cleaning requirements from a company that is committed to providing the best service, quality of workmanship, and customer care in the industry today and with free help, advice and quotations, you cannot possibly lose.
Call Linslade Cleaning Services today for:
Carpet cleaning
Office cleaning
Home cleaning
Fully trained, highly qualified operatives
All CRB checked for your safety and security
All materials and equipment are 100% safe
Everything complies with the latest health and safety regulations
Fully insured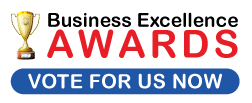 Testimonials
We are an elderly couple in leighton buzzard who don't get out much patrick came around and moved most of our furniture so we did not have too. He did an really good job we thought it would cost us loads but his prices are on a real level and he only lives a few minutes away.
We also use wendys domestic cleaning now and they are the best company around the don't just clean they make beds and tidy up as they go along. They use all their own chemicals so we don't need to get any Natalie loves our cat and she is a really trustworthly person my house smells really nice after she has gone.

My carpets where black now they are cream again patrick did a great job we left a key so he could let himself in. Everything was fine a totally trustworthy service.
We will use his company from now on and the best thing is he is local.
Patrick came to Dunstable on time and did a fab job.My house feels clean again. what a wicked price we have 2 kids dropping all sorts on the carpets all the marks came out.
We will be using him again.
I have wendy's clean my house once a week for nearly a year now. They are always on time and always well turned out.
They provide all there own cleaning products so i don't need to get anything. The price is very good. I would reccomend them to anyone.I have had cleaners before they are over priced and not a proffesional service. Wendy's is great!!!
I had oil all over my carpet in my kitchen it looked really bad patrick came and cleaned it. You can't notice the mark at all and the price was great.
I will be using there service again.
Add a testimonial
Events
No events yet.
Add an event