Clarks
Description
In-Store Services
First Shoes Experience
Below are just some of the services we currently offer in our stores. For a more detailed breakdown of which ranges and services are available in your area, use our Store Locator to search through your nearest stores.
Clarks First Shoes experience
We think getting your first pair of shoes is a big deal. It's important to find the right first shoes for your child.
One of our trained fitting experts will measure your child's feet, and then talk you through our range. When we've made sure your chosen pair are right for your child, we'll mark the moment with a photo of them in their new shoes.
You'll receive a 'Growing Feet In Safe Hands' booklet, which contains helpful foothealth facts, and the chance to enter a competition to win a year's worth of shoes worth up to £300!
Kids fitting service
Clarks trained shoe fitters understand the way in which children's feet develop, and the importance of finding the right fit. So, when you come to Clarks, we'll make sure your child walks away with the best shoes for their feet.
We not only measure your child's feet, but see how different designs feel on their feet, and carry out a six-point fit check.
Kids fitting service
To identify a member of our staff who is qualified to measure your child's feet, simply look for anyone wearing one of our 'trained fitter' badges.
These badges are only given to members of staff who have carried out at least 50 fits that have then been checked. So you can be safe in the knowledge that your child's feet are in safe hands.
Knowledgeable & expert shoe specialists
All our store staff receive expert training when they join the company, and attend monthly sessions so they can refresh their knowledge. We also have a retail intranet in place, so that they can continue to learn.
Together with the practical experience they pick up everyday on the shop floor, this makes them the best people to advise you on anything from foot health to fitting.
Our staff know the Clarks range inside out, so if you need to know what a product is made from, what activities it's suited to, or how it ties in to this season's fashion trends, they're the ones to ask.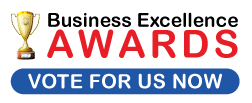 Testimonials
No testimonials yet.
Add a testimonial
Events
No events yet.
Add an event