Rubies Shoes
Description
"Stockists of Ravel, Hudson, Tamaris, Loake and many more"
I would like to invite you to come and see my range of Ladies and Men's Shoes.
I take time with my customers to make sure the fit is correct and comfortable.
I have an exciting range of fashion accessories just waiting for you to view.
There is a welcome waiting for you at my North Street premises and I will be happy to help you find the Shoes of your choice.
Top quality Mens shoe brands such as Hudsons, Ben Sherman and Loakes
Sale now on instore;
25% off Selected Lines
25% off all mens Shoes



Come inside and browse through our exclusive collections
For all enquires, please call me on 01525 851377
The Place for top quality brands and affordable prices
Contact Rubies shoes now on 01525 851377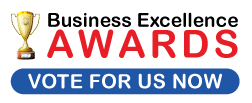 Testimonials
"What a superb shoe shop, right under my nose! The clothes are lovely and the accessories are just gorgeous aswell... Well done!
Was SO pleased to discover that Rubies Shoes now sell Iron Fist shoes! They are just gorgeous! Thanks for keeping Leighton stylish Rubies!
Great shop - as I Love LB say - go local first! - Fantastic customer service and elite brand names without having to go to MK or worse! Note to self find more time to pop in and have a look! Still need to get enough interest to perusade irregular choice to be stocked:-) Support the town by buying from some of our lovely unique retailers like Rubies! Happy Shopping! :-)
Lovely choice of colours, beautiful shoes and good value! Can't go in without buying a pair. ;-)
Fantastic shop! a real find! fab shoes, really unusually accessories and great service.
Great range of colours, sparkles and styles, all in a comfy shoe and accompanied by a warm welcome. Fabulous jewellery too and I LOVE my new flower shaped umberella :o)
I bought a pair of sandals from this shop.Great service and what a lovely shop. Really unusual shoes. Will go there again.
OMG !!! What a amazing shop ! Who would of thought this little gem would pop up in Leighton Buzzard !
Well done ladies you have done Lieghton proud !
Lovely shop......have made several purchases recently, buying lots of christmas presents. Love the shoes, even my husband bought a pair of shoes for himself!
I have brought my winter boots from Rubies. After searching the whole of Milton Keynes and Oxford Street I found more choice and fab selection right on my door step !
What a little gem of a shop !
I <3 It !
My sister and I love this shop!! Very comfrotable and stylish shoes / boots for men and women that you dont see everybody else wearing! They also have wicked jewellery and accessories :)
Add a testimonial
Events
No events yet.
Add an event