Ollie Vee's
Description
At our retro boutique we stock ladies and gents clothing and accessories from the 80's back to the stone age.

We specialise in 50s and 60s apparel, some original, some reproduced.

We also sell items for customers.

Please contact us for details.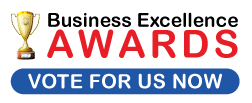 Testimonials
An amazing place to go staff are really friendly and helpful and everything has affordable places deffently reconment it to any vintage lover
This shop is amazing if you want to try something femanine and a little different. Girls if you will look and feel sexy in their wide range of gorgeous dresses for a special occassion or just day to day they are perfect. They have a wide range of sizes so everyone can enjoy. So check it out even if its just to play a tuen on the dukebox!
Wow.the most amazing shop ever a must if you visit Leighron Buzzard.
Even Davin Mccall shopped there pity they havent put the right pictures of the shop on this page.
Now moved to 33 Market Square, Leighton Buzzard LU7 1EU. Opened on the 9th October 2010 to a fantastic welcome. Both shops combined from the original two up the Mews. A stunning, classy and inviting shop on two floors containing a fantastic stock of vintage, retro clothing, accessories, mens and women 40's 50's 60's. A small vinyl section has been added upstairs for all you record lovers. Check this place out, love the working Wurlitzer Juke box.
A little gem tucked away off the high street, a veritable treasure trove with a large and varied stock of clothes and haberdashery.Very friendly & helpful staff A must to visit when in LB

Add a testimonial
Events
No events yet.
Add an event