Description
Home or business I.T. (HOBIT) can solve your problems whether it be hardware or software. Below are a small list of the many services HOBIT offer, if you don't see your problem listed please ask as we have a wealth of experience within the company.
Desktop and laptop repairs
Memory & hard drive upgrades
Data transfer
Data recovery
Re-install of operating system
Virus and spyware removal
PC health checks
Wired and Wireless setups
Network problems solved
New pc setups
We offer free local pickup and delivery for repairs that are done in our workshop.
All calls will be attended by a Microsoft Certified Systems Engineer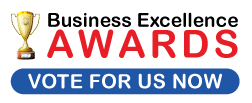 Testimonials
"Martyn, is old school polite, efficient,fair friendly and excellent at his job. His standard of work excellent and price very fair. I wouldn\'t deal with anyone else in future. A sound bloke who knows his stuff. Highly recommend you use his services as you will not be disappointed.
"Big problems with home pc. Martyn ( Hobit ) sorted all that out. Now working better than ever. Great service, thanks Martyn."
"I've used Martyn a few times now and he cannot be more helpful & honest. He keeps me updated via text which is great as I can\'t alway answer the phone. And price is also very reasonable I recommend Martyn to all my family/friends. Thanks again for your help"
Before relocating to Leighton Buzzard I always paid exorbitant amounts of money to so called IT Support service companies. Martyn 'The Hobit' was introduced to me and I have to say, what an absolute breath of fresh air. They initially set up 7 pc's in our offices with all networking 'stuff' that we all need but really don't want.

We have used them on several occassions for up-grades and lap-top fixes over the past 5 years or so and on each occassion, they have been professional, polite and courteous.

They have diagnosed any problems in minimal time and with absolutely no fuss whatsoever, the repairs / upgrades have been carried out immediately and all for the very best value for money - an amazing service all round.

Whether you need support for Home or Business IT - HOBIT are definitely the only people you will need to call.

Thanks Martyn, keep up the great work

VG - MD I Love My Town
I recently used Hobit for a repair to my laptop. I had heard about Hobit on a social network website and although I don't live in or near Leighton Buzzard I was encouraged to use them by the good reviews that I'd seen.

I first contacted them by phone and described the problems that I was having with my computer. I was "talked through" a number of diagnostic and troubleshooting stages. They also emailed a couple of programmes to me to enable me to try to fix the problem, but to no avail.

I eventually decided to post the laptop to them and they were able, within a matter of hours to carryout a full assessment of the problems and to offer a solution.

I was kept fully informed of each stage of their efforts to solve the problem by regular emails and telephone calls.

The laptop was safely returned to me, by signed-for and insured post within 48 hours, fully functional, and working far better than I can ever remember.

Well done Hobit !
I have been using Hobit for several years and would highly recommend them. They are affordable, reliable and very honest - none of that computer jargon that can be very confusing. Keep up the great work!
Add a testimonial
Events
No events yet.
Add an event