Description
There are web designers and there are web design experts. Our clients tell us that Guided Creative falls firmly into the second group, and we're happy to agree.

So who are we? Guided Creative is a team of experienced web designers and interaction consultants, brought together by a shared passion for the web. We judge our success via our clients' online performance and believe that results mean everything. That's why every website we create is focused on you, not on us.

We aim to make working with the Guided Creative team an inspirational and refreshing experience for our clients. We're here to listen, to guide, to innovate and ultimately to use our experience and insight to create websites that not only look visually stunning and technically top-notch, but also deliver that all-important return on investment.

We're in business to create extraordinary websites for all shapes and sizes of businesses and individuals – and to make the creative development process enjoyable and enlightening for our clients. After all, the best journeys are the exciting ones.
Web Design
Website Development
E-Commerce
Content Management Systems
Search Engine Optimisation
Flash Animation
Web Hosting
If you are interested in finding out more about what we do, and how we CAN help, please visit our own website or send us an email by clicking on the links below, or just pick up the phone, whichever suits you best.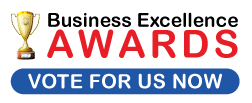 Testimonials
No testimonials yet.
Add a testimonial
Events
No events yet.
Add an event