Description
Activ Web Design is a web design company serving the Leighton Buzzard area.
Our aim is to offer you a professional, affordable, fixed price web solution. We do this by making the whole process as simple and hassle free as we possibly can, without confusing you with technical jargon. Our modus operandi is to work closely with you to create a website we are both proud of which will benefit your business / organisation for years to come.
Our transparent fixed pricing structure of either £499 for a brochure site, or £999 for a full e-commerce solution is an attempt to change the common perception that web design services are often over priced and confusing. Included in the price is:

* Site Design – We discuss your requirements and design a website that fits your
needs.

* Domain Name – Choose a name for your website and we do the rest.

* Site Management – From time to time you may have questions, and may need
to do something on your website. There are no extra charges for this

* On-site Training (e-commerce sites) – Full training will be given on how to
operate your online shop

* Site Hosting – To make your website live on the internet, it is necessary to host
it on a web server. We handle this for you.

* E-mail addresses - Have up to 5 E - mail addresses for your website

* Website Statistics – Find out who is visiting your website and when, using our
'live' website reporting system.

* Site Updates – All amendments throughout the year are included.
But that's not all, as we would welcome the opportunity to come and meet with you to discuss your requirements and explain exactly how an Activ website will benefit you and your business.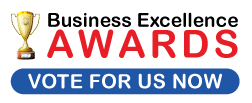 Testimonials
No testimonials yet.
Add a testimonial
Events
No events yet.
Add an event