Description
Helping businesses make money from the Web.
We want our clients to be successful and happy to be working with us.
Here at POLAR we are passionate in our belief of the benefits the Internet can bring to a business like yours, always taking the time to meet up with potential clients so that we can be sure that we understand what you would like to achieve.
If we do not believe you can achieve what you are hoping for within the guidelines you give us then we will be honest and say so.
By spending time with you in this way we can also often come up with suggestions that can help with specific areas and also make sure that you know exactly what you will be getting.
True, this could be seen as an overhead on our time but to us it is essential that you feel happy working with us and vice versa, as our business is built on the strength of our on-going relationships with clients.
Continuing to provide excellent support and customer service on completion of your project is something we pride ourselves on. This is as important to us as the initial project.
Our many years of experience in the Industry, specialising only in Internet related services, mean that we know what works both in building websites and also in promoting them online for you afterwards, often for less than you would usually spend on advertising that cannot be tracked.
Here are some of the services we offer:
Bespoke website design
A well structured, well designed website will convert visitors to sales. Get the website you want NOW with our attractive spread payment scheme. We also offer a website part exchange scheme.
Web and application development
We can transform your ideas and custom requirements into reliable and robust online programs that do exactly what you want!
Web marketing SEO
is your website being found by people looking NOW for the goods and services you offer? Be found on Google, Yahoo, Bing…
Web marketing PPC
Maximise Sales! Get in front of your target customers immediately the campaign goes live and receive a regular flow of relevant leads.
Email & Video Marketing
Keep in touch, build relationships, share news, new products and special offers to clients, prospects, suppliers and contacts
Business Email Services
Tired of an unreliable email service? Switch to our reliable, fully supported business grade email service – it's easier than you think!
Web Hosting and Domain Names
Get a personalised web address and take control of your online identity now. Supported by reliable and secure hosting.
Online Email Anti-spam/virus filtering
Inbox full of junk mail? Is your webmail, PDA or Blackberry unusable because of spam? Ask about our FREE one month trial.
We also understand that it can be nerve wracking to hand over your hard earned money for something that you cannot physically see. Take a look at our website to see examples of our work and read what our clients have to say about working with us.
Each stage of a project is carried out in full consultation with you and is only seen as complete when it is signed off by you in writing. Our experienced project manager will guide you through the process in a friendly and jargon free way.
POLAR the web people are based in St Ives, Huntingdon, Cambridgeshire and also have an office in Leightoin Buzzard. We specialise in helping local small to medium sized businesses, including enthusiastic start-up businesses who can see the potential that having a professional internet presence can bring. If you are not quite ready yet to have a full website, we have start up option available or can just provide you with a professional business email address.
You can also get the website that you want NOW by taking advantage of our Interest Free payment scheme.
If you already have a website that you are looking at upgrading or is partially complete then please give us a call as we may be able to help you.
For more information on the benefits of working with us please contact us using the details at the bottom of this page.
Not sure what you want...no problem!
To find out how POLAR can help your business, call Gennaro or his team for free advice on 01525 851934.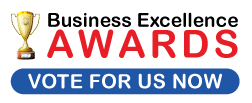 Opening Hours
| | |
| --- | --- |
| Monday | 09:00 AM - 05:00 PM |
| Tuesday | 09:00 AM - 05:00 PM |
| Wednesday | 09:00 AM - 05:00 PM |
| Thursday | 09:00 AM - 05:00 PM |
| Friday | 09:00 AM - 05:00 PM |
| Saturday | Closed |
| Sunday | Closed |
Testimonials
I wanted a website that would reflect the individually and quality of my dance shop. It was important that the website would be informative to visitors but at the same time leave a memorable first impression.
After seeing their designs and looking at comments from their previous clients I decided to place my project with them. During all stages of the design process I was consulted and kept informed of progress. A copywriter was included as part of the package, which I found invaluable as it left me time to concentrate on my clients.

The completed website has met all of my expectations and I am delighted with the end result. Most importantly, some web marketing was included to help make the website visible on search engines and shortly after this work was completed I received orders from people who had found my website.

If you are looking at having a website developed I would recommend Polar as they will not only work with you to make sure that your website looks good but that it also works for your business.
Polar provide both a professional and friendly service and are key in our web and email strategy for business development
I have a villa in Florida and was looking for a reliable and cost effective website to advertise it. I did a search of the web and approached several companies.
Polar were the only ones that gave me a personal service with Gennaro arranging to visit me discuss my needs. Sue was constantly in touch through out the whole process and is always at the end of the phone ready to answer queries, which for me is a godsend as I am not too au fait with how these things work.
The result is that I now have a professional website that is beginning to attract attention. I could not be more pleased with everything they have done and will recommend them to anyone wishing to have an effective website constructed.
If you want a professional looking website that is designed to suit your taste and your business – go to Polar.
If you want to work with friendly, professional, knowledgeable and reliable people who will help and advise you throughout the whole project and deliver what they say they will, when they say they will – go to Polar.
That's what I did and I can honestly say that working with Sue, Gennaro and Matt was an absolute pleasure. I knew nothing about creating a website and was concerned I would be bombarded by jargon and technical details. Not at all! We discussed every detail at every stage and everything was explained in terms that I could understand. It really was a joint project with clarification and agreement sought every step of the way. Flexibility is their middle name. My ideas were embraced, when they were feasible, and when they were not, practical, complimentary alternatives were offered with the benefits explained.
I strongly recommend Polar – they are great people to work with and they deliver a great service.
To all at Polar,
Many thanks for all of your efforts over the last few months on our website build.
We are both delighted with the end result and it has already had an impact on our business.
Please thank everyone involved in the project on our behalf and we look forward to a long and happy working relationship.
I thought I would write to say thank you for my website. Not only is it a professional and attractive website but I was impressed with how quick and straightforward the creation process was.

Your flexibility and professionalism made it a pleasure dealing with you and your company. I will have no hesitation in recommending you to others looking for Websites or the other e-business solutions that you offer.
From first meeting Gennaro from 'POLAR the web people' he appreciated that my knowledge of computers was limited and explained everything in terms that I understood.

Gennaro and his team have designed, built and promoted a custom made website. Nothing was too much trouble, from helping with the content, recommending designs and explaining the best cost effective way to promote our website which have produced amazing results for us.

I wouldn't hesitate to recommend Gennaro and Sue to any size company from one man band to national companies, the friendly professional service and finished product is second to none.
Five years ago we approached three companies to quote for the design, build and marketing of a new website for us.

The most professional company through the quotation process was Polar, who we duly chose to do the work, and we were very pleased with the website that was developed for us. The next challenge was to market the website in order to generate the new business that was always the main goal.

Polar have always been very proactive and innovative in their marketing strategies, enabling us to steadily increase the traffic to our website which has in turn lead to more enquiries.

We continue to work closely with Polar in order to achieve our marketing goals and are always treated professionally, honestly and courteously. I would have no hesitation in recommending them to anyone wanting to build or market a website.
During our website design and construction, Polar have been a delight to work with. The professional and courteous way in which they have dealt with my new company has set a benchmark for how business-to-business relationships should be.
From the moment of the first meeting we knew we were in safe hands, having had some dreadful experiences with previous web design companies.

Their excellent communications system meant that my staff and I always knew what was required and when. When we needed to be chased for content there was never a feeling of pressure, even though Polar created and kept to a rigid and understandable series of deadlines for both themselves and us.
I would have no hesitation in recommending Polar to all my business colleagues.
Polar have provided support to SIGA for our website and emails for a number of years now. We recently worked closely with them to develop a new website and were very pleased with the suggestions from Polar and with the finished website – which has received many positive comments.

We are continually impressed with Polar's friendly , professional and prompt response to any issues which we have – and would not hesitate to recommend them.
We moved DNS hosting and email forwarding services to Polar back in 2010 and commissioned a website also which came live in 2011.

Polar are friendly and professional and provide great support to email issues. The quality website has drastically improved the perception of EFS: the number of new clients citing the website as a poignant marketing platform which lead them to contact EFS initially is noticable.

To summarise, EFS would recommend Polar to any serious business looking to develop their marketing tools and improve their IT support.
Not only did the advice you gave me on the best website approach turn out to be spot on, but the after care service allowed me to slowly understand all the options and utilise it's potential to the full. The high ranking you obtained for me in Cambridgeshire searches is proving good PR.

I know that I can count on POLAR's assistance should I wish to move forward again.

I wish you continued success.
Thanks to Polar, who worked alongside the proportion>london design team to design and implement the website.

Their guidance and technical knowledge along with clear management of the project was a real asset.
I would like to express our thanks for the excellent service received from yourselves in developing our Web Site.

As this was our first venture into advertising on the Internet, we were keen to receive ideas for content, and suggestions for visual impact.

You were able to show a portfolio of previously completed websites showing a variety of styles and headings – all things necessary to provide a customer friendly site that was pleasing to the eye and easy to navigate.

From your first visit where you brought a preliminary proof specifically tailored to our engineering products, through to completion of the website, we found your company to be helpful, efficient and eager to help us reach our goals.

We now feel we have achieved a professional and attractive method of advertising our company and targeting the appropriate clients by using the correct keywords and phrases.
Add a testimonial
Events
No events yet.
Add an event