Anbricol Leisure
Description
Welcome to Anbricol Leisure,
We are a family run business that was started over 20 years ago by Mum, ANn, Dad, BRIan and Son, COLin, hence the name ANBRICOL.
When we started we used to sell second hand books in the underground market in Aylesbury.
18 years ago Tricia, who runs Heavenly Hand Knits got together with Coiln and the two businesses were merged giving you Anbricol (indoor) Leisure as we see it today.
We offer the following products;
Paper back books/Puzzle books
Hard back books
Children/Adult board games
Jigsaw puzzles
Brand new and second hand toys
We also are home to
Heavenly Hand Knits,
and make hand knitted items for babys up till toddlers.
For more information and to browse our amazing new shop in North Street,
Leighton Buzzard, please come in and have a look, we are pretty sure you will be glad you did.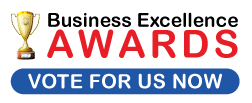 Opening Hours
| | |
| --- | --- |
| Monday | 09:30 AM - 04:30 PM |
| Tuesday | 09:30 AM - 04:30 PM |
| Wednesday | 09:30 AM - 04:30 PM |
| Thursday | 09:30 AM - 04:30 PM |
| Friday | 09:30 AM - 04:30 PM |
| Saturday | 09:30 AM - 04:30 PM |
| Sunday | Closed |
Testimonials
Got presents for over half of my family under one roof and spent half of amount i had laid aside.They are brilliant and are on Market each saturday aswell now.
awesome choice this year far better than last fab prices highly recommended
best selection of £1 books in town, awesome
Fantastic selection of UP TO DATE authors and cheaper than charity shops, HIGHLY RECOMMENDED
Cannot recommend this wonderful shop enough, it is fabulous prices great and knitwear is beautiful
I would encourage any one looking for beautifully deigned and hand knitted baby wear to visit this shop it is wonderful.
Buttons are fantastic and a brilliant price,also
knitting needles are cheaper than most, its a veritable treasure trove, I encourage all to visit
got a marvellous sale on at present,on games and baby wear.you must visit i did and was truly amazed
Saved a fortune at crimbo by shopping at ANBRICOL good value fantastic prices.
Will be using all the time now for board games and jigsaws.
Lovely family all helpful and friendly, prices unbelievable. Highly recommended.
THE place to visit for christmas, wonderful baby knits fab selection of jigsaws, board games, toys and paper backs,Tricia knowledgeable on knits, Colin is great for advice on everything else. Wrapping paper unbelievable price.
AWSOME went in on saturday, only wanted 1 item, prices unbelievable.Will be back for Xmas prezzies.Huge selection.Best in town.
Its an aladins cave of games toys books and handknits also exceptionally cheap wrapping paper.HIGHLY RECOMMENDED
Amazing stock of reasonably priced brand nrw games and jigsaw puzzles, masses of winter savings
Definately cheaper than Argos for Xmas, nicer staff too.Personal service.Highly recommended
New shop on North Street even better, more stock
same dedicated service, BARGAINS GALORE
Knitwear lovely beautifully kniited,by lovely ladies. If they have not got what you want thy will make it for. Highly recommended
Knitwear selection unbelievable all beautifully handknitted by dedicated staff, they knit to order too,recommended very highly will use again.
Brilliant value, and very helpful staff. Bought a selection of board games etc for school holidays, and service excellent. Will be back to spend their pocket money over holidays!
Add a testimonial
Events
No events yet.
Add an event