Description
Money2improve (m2i) is a leading provider of Home Improvement Finance facilities.
The business can trace its roots back to 2005 and was formed by ex Directors of First National Bank and GE Money to meet the ever increasing demand from Home Improvement Retailers to provide finance facilities for their customers.
The business is owned and directed by Julian Nutley who has more than 20 years experience in the Home Improvement finance market, having previously been a Director of both First National Bank and GE Money.
m2i's team of locally based Regional Managers provide high levels of expertise in obtaining facilities and selling Home Improvement Finance, with a UK wide coverage.
In a market that has in recent times experienced a limited supply of finance providers, m2i has exclusive access to a number of Funders that provide Home Improvement Finance facilities.
Our ranges of facilities are comprehensive and include Interest Bearing Credit with terms from 24 – 120 months, Buy Now Pay Later, Interest Free and Low Rate Finance.
m2i operates as both as an Intermediary and a Lender and due to the team's unrivalled market knowledge are uniquely placed to understand and meet the demands of both Lenders and Home Improvement Retailers.
Our clients range from National household names to local Home Improvement businesses, stretching from Scotland down to the South of England.
If you own / run or manage a Home Improvement Company and would like to see how m2i can help you sell more products by arranging finance for your customers and PAY YOU for doing so - please email or call Julian Nutley using the number or email link below.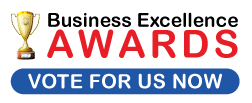 Testimonials
No testimonials yet.
Add a testimonial
Events
No events yet.
Add an event