Description
Pyman Jewellers was established in 1919 and is the longest established jeweller in Leighton Buzzard.
They offer a large selection of stunning quality Watches, Gold, Silver, Platinum Jewellery and Giftware for all occasions.
Come inside and experience our friendly, warm and affordable service.
Your Number 1 Choice for all your Jewellery and Giftware.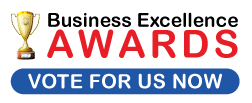 Testimonials
We have made the decision to open our POWERFUL and PRIVATE website traffic system to the public for just a few days! You can sign up for our UP SCALE network with a free trial as we get started with the public's orders. Imagine how your bank account will look when your website gets the traffic it needs. Visit us today: http://hand9.pw/2310
Donna http://hand9.pw/2310
Add a testimonial
Events
No events yet.
Add an event