Description
Home and Gifts
Amethyst offers a wide range of really gorgeous things for your home


Add character and warmth to your home this Winter with a hand finished ceramic bowl or a showpiece coloured glass vase or a picture by a respected British artist like Anthony Waller or Adelene Fletcher. We have a gorgeous vintage look you will love in a china collection, decorative bedding, cushions or even just a tea towel! Our stunning and unique furniture pieces would enhance any home.
There will be lots of new exciting ranges arriving at Amethyst from January 2012. For Valentine's Day, we will have gorgeous cards and gifts for him and her. Soon after that, it's Mother's Day on 18 March. Then looking ahead even further, Spring beckons when we start thinking of spending time in the garden.
For all these occasions and others, we will have interesting new products to delight you. Join our emailing list to be the first to know about our new products, special offers and events, just pop in and fill out a card.
Whether you want stylish contemporary or vintage or quirky or bold, eclectic or just plain gorgeous, you're sure to find something you love and must have, whether it is for yourself or a gift.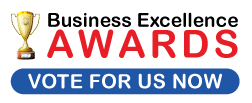 Opening Hours
| | |
| --- | --- |
| Monday | 09:30 AM - 05:00 PM |
| Tuesday | 09:30 AM - 05:00 PM |
| Wednesday | 09:30 AM - 05:00 PM |
| Thursday | 09:30 AM - 05:00 PM |
| Friday | 09:30 AM - 05:00 PM |
| Saturday | 09:30 AM - 05:00 PM |
| Sunday | Closed |
Testimonials
No testimonials yet.
Add a testimonial
Events
No events yet.
Add an event