Third Room Designs
Description
Welcome to Third Room Designs. I'm Kate and I would like to invite you to take a look at my bespoke card and jewellery designs.
I hope you will also take a look at my selection of distinctive Wine Glass Charms. You will see how they "jazz" up your wine glasses to give them an exclusive appearance.
All my items are hand crafted with loving care and attention and I take pride in constantly adding new items. Most of these are "one-offs" so when they're gone, they're gone!
Please take a look at my website; I'm sure you'll like what you see!
If you have any questions I will be happy to speak with you. Just give me a call.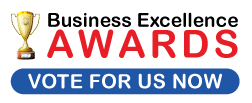 Testimonials
No testimonials yet.
Add a testimonial
Events
No events yet.
Add an event