Description
Me Me Me is a family business that is operated by the owner, Pauline and her Daughter's Natalie & Emma plus the shop Manager, Carolyn.

Now in it's 7th year of trading, Me Me Me has recently expanded into fantastic new premises in Friday Street at the Linslade end of the town.

Friday Street runs between Waitrose at one end, and Bridge Street at the other.

This amazing emporium offers what must be THE BEST range of exquisite gifts and presents for all ages and tastes, many of them being hand made.

Me Me Me specialises in making memory boxes and these are available for all occasions including weddings, births, christenings and birthdays. Daughter Natalie also hand paints canvases and a selection of both these and some of the memory boxes are on the website which is updated regularly. The flower arrangements are also made by Me Me Me and these are set in realistic-looking water.

If you are looking for that something special, that is different and individual and you enjoy browsing in a relaxed yet mesmerising environment and you like good old fashioned, personal service that is rarely found today, then you simply must visit Me Me Me today, you will not be disappointed.
See us on Facebook at www.facebook.com/me-me-me
Me Me Me, now in our 7th year and offering the best,
and most exquisite range of gifts and presents in the town.
Come and visit us in our new premises in Friday Street,
we are sure you will not be disappointed.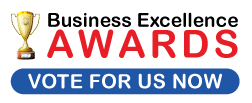 Testimonials
First place i head for when visiting Leighton Buzzard.Truly magical shop to get lost in. Staff so friendly . Wedding albums hand made are to die for as is everything . Wonderful. Good luck in your new premises
I couldnt believe my luck when i stumbled on this truly amazing shop!!!
What a refreshing experience I had, nobody jumping on me when I walked in to get a sale, yet when i did want help, I got it, by a genuine staff member.
The products here are so different to all the other gift shops I have been to recently.
I will definitely be back and will be bringing my friends and family next time
Your shop lifted my spirits and I left with a beautiful flower arrangement, and a gorgeous handbag.

With kind regards Anna
As a 50 plus male finding gifts for friends and family doesnt come easy but in Me Me ME you are put at ease by this gem of a firm - it's a family run business where everyone knows their stuff and they offer a really good value-for-money service with expert knowledge and a personal touch.
The best shop ever to loose yourself amongst beautiful things!!!
I think this shop is great...There is always something new and different everytime I go in...Service always with a smile. love the layout...lovely atmosphere...my wife never complains about her birthday presents/christmas presents/anniversary presents!!!
Absolutely love this shop, I could spend hours browsing. Friendly and helpful staff and great products, original, cute and stylish...something for everyone.
This is my favourite shop in Leighton Buzzard, if I am shopping in Leighton Buzzard, it's the best shop go to for any Shabby Chic Present or Household Accessories or Girlie Things for a childs bedroom, Christening Items, Bits of Jewellery. I brought at beautiful vase from this shop a couple of years and it is still as stunning as the first day I brought, I hoover the flowers once every couple of weeks to remove dust, plus I have brought other things and been very pleased with everything I brought, Very affordable prices
I absolutley love this shop!!!
Gorgeous stuff and great prices too!!!

Add a testimonial
Events
No events yet.
Add an event