Description
Welcome To Adrienne's
Adrienne's has closed it's doors for the last time in Heath and Reach but has opened a brand new, larger shop in Ropa Court, Friday Street, Leighton Buzzard !! We specialise in fresh flowers and planted gifts for all occasions. Whether you want a small thank you gift or an extravagant bouquet for someone special, Adrienne's has plenty of ideas to inspire you. If you are looking to arrange flowers for a funeral, we have a quiet area away from the main counter where you can sit and think about the flowers you would like. We offer a free delivery service to Leighton Buzzard, Linslade and Heath and Reach, with a small delivery charge for further afield.

To see a selected range of flower and planted gifts take a look at the website. www.adriennesflowers.co.uk


Personalised wooden crates are now available and make lovely presents for all occasions. Lined so that the plants can be watered, choose from medium at £19.99 or small at £14.99 with the name of your choice. Also available are large apple crates filled to the brim with seasonal plants from £25. These look stunning outside a front door!
"Why not visit us today?"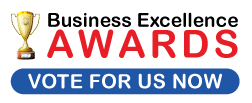 Testimonials
Addriennes always adds gifts with an extra twist, her fake cakes are realistic to view and in price. My mum in the states appreciated her rolly polly lookalike! Her planted and fresh flowers are planted out in different containers with imagination, and her special occassions flower arranging very reasonable for any wedding or funeral. If you like a bargain visit Addriennes
Addriennes adds exciting additions to gifts with a special twist, something slightly different to buy that relative that has everything! The fake cakes are realistic in presentation for a good price, my mum in the states loved the rolly polly cake. Her flowers and pot plants are always planted in something different and new fresh flowers range very reasonably priced for that special occassion (Christenings, weddings +funerals).If you like a bargain pop in Addriennes!
This is a lovely shop, there is such a range of things on sale, my kids brought me an orchid for mothers day from Adrienne's, it was lovely so different from the normal mother's day plants. I spent loads in here just before Xmas, I brought stocking fillers (the little doggy flannels, the cup cake socks) my kids thought Father Christmas was amazing. I love the little boy and girl baby bib sets these are perfect for if a neighbour has had a baby and you wanted to get them a little something. The last time I was in Adrienne's the lady was doing some table decorations for a function she had been asked to do, they were fantastic, simple, elegant and beautiful, I would recommend this shop to anyone
i love this local service- quality flower and plant arrangement- imaginatively designed at realistic prices- excellent service- lovely
Add a testimonial
Events
No events yet.
Add an event