Description
Forever Prints provide beautiful hand and foot castings and silver fingerprint jewellery for babies, children and even adults. Cherish the memory of your baby's precious
hands & feet f
orever with our beautiful raised impressions. At an appointment we will take an impression of your baby's hands and feet. Using very soft clay which is not harmful in anyway, we use a special technique to capture all those lines and wrinkles which are so unique to your baby. The impression is then cast in stone before finishing in your chosen effect.
Silver fingerprint jewellery
After we've taken a mould of your child's fingerprint we'll use our special magic to create a stunning piece of fine silver jewellery which you can treasure forever!
We can take prints from any age, right up to adulthood, but the older the baby the more detailed the prints! We can also create tiny hand and footprints and even first drawings on to our keepsakes.
All pieces are individually hand-made and are available in a wide selection of shapes and sizes.
Not Forgetting Your pets...
Our raised impressions or silver charms capture your pet's paw prints forever.
We are based in Leighton Buzzard and you are welcome to book an appointment with us to visit you at your home or you can come to us which ever is easiest for you. Appointments take about 30 minutes, but please allow 4 weeks to receive your finished impression.
Contact us now for free advice and make a unique gift today!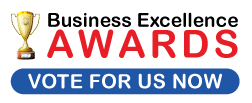 Testimonials
Michelle came to my home to do a clay print of my Shih Tzu puppy. So glad I had it done before he grew up! I have had it framed with a lovely photo - looks gorgeous and is admired by all my visitors. Would definitely use again.
beautiful prints and great service, love it!!
Lovely service, Michelle attended our play group at short notice & was great with all the children and parents. Highly recommend.
Stunning,stylish and totally unique,great service and professionalism.
Have used forever prints twice now,once for clay prints,and secondly for a silver fingerprint necklace which exceeded all my expectations. The necklace was a birthday present for my mother.
Thank you Michelle for such a beautiful gift.
Add a testimonial
Events
No events yet.
Add an event