Description
From our beautiful new shop in Bridge Street, Leighton Buzzard, "Making The Best" offers unique, stylish, one-off pieces of re-claimed painted and distressed furniture, along with Annie Sloan's wonderful range of chalk paints (we've trained with Annie so we know just how good these paints are).
We're also a new supplier of quality wine and beer making supplies. From our crisp Sauvignon Blanc to an intense Californian Pinot Noir with a full black cherry aroma, you'll be amazed at the standard of the wines you can create using our fantastic, high quality wine kits.
To complement our wine range, you'll also find a wide selection of ale, cider and lager kits made from only the finest quality malts and hops available, to produce truly remarkable beers.
There are also candles and candle-making materials, soaps and soap making, soft furnishing and interiors.
And if you are new to making your own, we'll soon be running courses and offering help to get you underway.
Making The Best is an exciting new concept and we'll soon be launching our web shop, so that you can browse and buy our products on line.
If you'd like to join our mailing list to hear about our products and further developments please email us at: information@makingthebest.co.uk
A Passion For Making...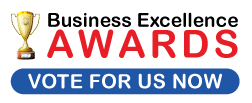 Testimonials
If you want the best ever paint to do up your old furniture.look no further than making the best.we love it at Mememe they are so friendly and the beer is good too xxxx
Add a testimonial
Events
No events yet.
Add an event