Description
Situated in the historic town of Leighton Buzzard in Bedfordshire we source and retail the highest quality products from a huge range of trusted suppliers.
As a family business we have been trading for over 65 years and this History has given us great knowledge about our producers and sources. Our staff are well trained and experienced.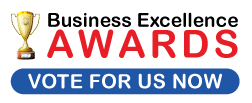 Testimonials
It is all about the chicken and mushroom pie.
I buy these to take to work colleagues in Milton keynes!!
Always good quality.
And I like Andy's hair.
You're right it's not my real name.

Strattons is the best! Don't forget, in addition to all the other things people have said, that they do great catering for parties, good value for money and well presented.

I love Strattons, and they're always ready to go out of their way to help you and they're always good-humoured!

Such a shame about Andy Stanton's hair though........
Stratons Has to be the best butchers i know! The Staff are Kind and caring, and will go the extra mile to help the customers out! i agree with the Person that said customer service is better than waitrose, not only just better but 10 times better!!

Well done guys, your shop is what makes leighton special!
Their large steak & kidney (snake & pigmy!!) pies are literally the best in the world. Always best to order in advance to avoid great disappointment and our friends in Dorset always appreciate us taking them an S&K pie or two - so word is spreading!
I endorse many of the reviews already made as to quality, help (especially if there is an unfashionable meat on cut you may want they will always try to get if possible), friendly attitude and the really quirky and enjoyable way andrew encourages one to experiment with the diffrent flavoured sausages he and his staff create!
Best butcher for miles around. Would recomend to anyone who enjoys excellent quality meat. Dont forget their amazing breakfast and lunch rolls stuffed with anything you want!
Fabulous food, fabulous service. You cannot fault the customer service always given by Brenda - always goes the extra mile.
The guys that work here go not just that extra mile but an extra marathon, from a single chop to a sunday roast to several boxes of bbq meat. Always ready to give helpful advice. The kids love going in especially at christmas so they can drive andrew mad by turning the singing santa on! Good luck guys, you deserve to win.
Just to add to the litany: excellent selection of meat cuts, marinades, cheeses, thick cut bacon, ready made pastries, cottage pies, hot rolls and I'm getting peckish just thinking about it. The staff know their work thoroughly and are always happy to advise and provide you with just what you need. Easily my favourite stop when food shopping, I miss the regular Saturday afternoon visit where I'd stock up with a delicious variety for a week or two. And of course the annual whole lamb for my birthday spit roast. Well done folks and good luck.
Strattons is great. The food is to the highest quality. The girls are amazing (Brenda, Lizzie, Claire, Linda; and mother and daughter Karen and Amy). They do a tremendous job. Everything always looks so nice and very tempting. They're sausage rolls are the best. :-)
My mouth waters every time I step in the shop. The food is amazing. Fresh pastries and pies made daily. Fresh meats and quality cheeses are available. The staff are wonderful and helpful. I recommend Strattons highly. All the best.
If I say Customer service is better than Waitrose's you'll have some idea just how special this shop is. Quality second to none and a range that leaves larger empires in its wake. If you don't see what you want buy a pork roll, with stuffing and apple sauce (evencrackling if you're early enough!) and eat that whilst what you want is found. Nothing is too much trouble
As well as the fab meat everyone else has mentioned what about the freshly cooked ham hocks, the home made cottage pies and the great range of British cheese? Not to mention the cold meats and pies on the deli counter. This is what a local butcher should be like!
These guys know what they are doing! I am a keen, but inexperienced cook and whenever I ask for help and/or advice, I have received the very best. The meat I have purchased from here has never let me down. From xmas turkeys, celebration whole hams to mid-week staples - Stratton's rocks. Thanks!
Friendly service, expert advice and fantastic produce...plus Lizzie 'the Ham Lady' holds a special place in our kids hearts!
These people are wonderful! My family lives on a highly specialised diet due to my daughter's multiple allergies. They are the only place that can tell me the whole chain on every piece of meat they have meaning we can buy with confidence! They're an absolute godsend.
Its the place to be on a Saturday morning! Jolly atmosphere, great service, fantastic meat - that tastes how its supposed to - which the 'lads' (Andy, Brian and Dan) will cut to suit your recipe and give cooking and size/weight tips on request. I won't eat anyone else's sausages.
Great roast pork and apple sauce rolls for lunch, and even crackling!
John and his son Andrew together with Liz john's wife own Strattons. It's more than a butchers - if you want fish from Orkney - they will source it! - If you want lamb fed on seaweed for a speciality taste they have it (in season) - their beef fillet is the best we've ever had and their bangers are all top notch! But the best thing is customer service - if you haven't tried one of their spicy chilli sausages or a particular marinade they will send you home with a couple at no extra charge - "to try" . If you want a particular cut of meat you can telephone them and they will source it! i've even heard they will (for a fee) load their barbies on the back of John's truck and go and cook it on occasion (he'll probably kill me for saying that!) But they are offering great food and great customer service and they deserve to win here!! All the best
Just collected an excellent fresh lamb from Strattons wonderfully packaged and butchered
thank you. Are you going to take orders online soon??
Add a testimonial
Events
No events yet.
Add an event
Christmas Feast
Orders now being taken for:
3 Bird Roast - feeds 12 - 20 people, £120
Cockerels - from £22
Smoked Salmon -
Goose
Melton Mowbray Pork Pies - from £3.50
Glazed Gammon - from £11
Duck and other festive delights
FREE DELIVERY on all orders over £25