Description
Since opening the doors to its first store in 1913, Aldi has successfully established itself as one of the most reputable retailers in the international business market.
Today, the Aldi name is synonymous with high quality and exceptional value. Our goal is simple: 'to provide our customers with the products they buy regularly and ensure that those products are of the highest possible quality at guaranteed low prices.' To put it simply, we offer our customers a smarter way to shop.
With an ambitious expansion program in place, we are constantly seeking new property opportunities, suppliers and employees.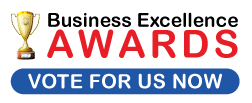 Testimonials
No testimonials yet.
Add a testimonial
Events
No events yet.
Add an event