Texture Road
Description

Texture road hairdressing launched in June 2010 and has just celebrated its first year.... and what a year it has been.

Salon owner Trevor Holden along with his outstanding team pride themselves on making you look gorgeous and feel great from the time you walk into the salon until you return for your next appointment.Where ultimate hairdressing comes hand-in-hand with style, glamour, fashion, innovation and skill to create an exquisite salon experience in the heart of Leighton Buzzard.

The salon is quickly been recognised as one to watch having made the final of Paul Mitchells Salon Awards in the category of New Salon. The team have worked hard to achieve the results they have along with the support of there growing clientele.

Stocking Schwarzkopz/Wella colours and product ranges Paul Mitchell and Fudge the salon can cater to all your needs and create your look!

Drop in for a free consultation and meet the team.

Contact the salon or follow them on Facebook for the latest updates!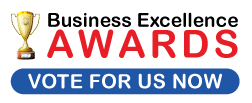 Testimonials
Ive been going to Texture Road since Trev took over! I love having my hair done here the team are fab and always make you feel welcome. Trev is fab at cutting and im always pleased when I leave. Steph is amazing at colouring and I love here doing my colour. Great team....... Would reccommend to anyone.
went to salon the other day and had hannah cut my hair probably the best cut i have ever had she is amazing and was so professional and understood exactly what i wanted
I would recommend Texture Road to anyone!! I have either Trevor or Anita and they are both great!! I can take a pic of a style with me to show exactly what I want and they get it right everytime!!

All the staff are so friendly, I always feel comfortable. And I always leave with a big smile on my face :-)

Thanks guys xx
Trevor has completely transformed my hair over the years! I really look forward to going to Texture Road, the whole team are fantastic and I leave there feeling great! I would recommend Texture Road to everyone! Xx
Where do I start? Trevor is a magician! I go in time and time again with unloved, unwashed, unstyled hair and he somehow manages to transform the hair every time...Steph is a wiz at getting rid of the grey too and always has great colour ideas. Love Love Texture Road - everyone is so nice, place is mega friendly and I have a laugh every time I go. Actually I better not say anymore otherwise everyone will be booking appointments and next time I ring there won't be an appointment for ages:-)
I have been a client of Trevor and colour technician Steph for many years and I wouldn't go anywhere else to have my hair done. The salon is very friendly and the staff couldn't be any more helpful. An expert team, a brilliant service, a right little gem of a salon.
Trevor and the girls make everyone feel so welcome when you visit Texture Road. My son has to have him cut his hair. He likes him so much we followed him from his last salon! I love going because they make me feel like i'm visiting friends.
I would highly recommend a visit to Texture Road to everyone!!!!! Trevor has a fantastic team all of which are talented, friendly and welcoming! Trevor himself has been doing my hair for many years now and I always come out happy. A excellent salon. I wouldn't go anywhere else!!! xx
I would highly recommend a visit to Texture Road to everyone!!!! Trevor has a fantastic team all of which are very talented, friendly and welcoming! Trevor himself has been doing my hair for many years now and I have always come out happy! An excellent salon. I wouldn't go anywhere else xx
Really would recommend Texture Road Hairdressers, always have been a customer and always walk out the shop pleased. Everyone supplies a warm welcoming and are all lovely. Such a great environment to relax in whilst your getting your hair sorted.
Trevor has had a lot of experience and is such a talented hairdresser and all the rest of the team compliment the professional, great vibe about texture road! All dedicated and want to make you all happy making the customer their priority!
Trevor and the team at Texture Road are very welcoming with lots of character and a brilliant atmosphere! They can guarantee you are not just another 'client' but a valued customer, i always look forward to a visit to the salon for a good catch up and an insight into the latest products and styles.. After years of looking for someone i trust with my hair i've finally found one!!
I would recommend Texture Road to everyone! I have had my hair done by Trevor for nearly 5 years and since then all of my friends are now clients of his.

The whole team are fantastic and make you feel so welcome. Its a lovely personal service and feels like you are meeting up with friends whilst you are there!

Trevor is such an amazing stylist that I got him to travel over 270 miles to do my hair and my 3 bridesmaids hair on the morning of my wedding!!

Thank you to everyone at Texture Road. See you soon! xx
Love going to texture road Trevor and all the team are so kind and helpful wouldn't think to go anywhere else always do my hair just right ..so If anyone's thinking about going ... Do it :)
Hi Trevor Just wanted to say a massive thank you to you for donating a raffle prize to our summer fete .The GHD s helped raise a terrific amount of money for the home. This money will be used to provided entertainment to our residents . Your kindness is appreciated by everyone at Ridgeway lodge Thank you again .
Trevor makes everybody feel so welcome - very friendly and comfortable atmosphere - you def not just a number here!!
Would recommend anybody
Recently had some Racoon Hair extensions put in at Texture Road.. I love them! So beautiful, always such a lovely atmosphere and the whole team are lovely and very welcoming! Trevor is an extremley talented hairdresser and i see nothing but success for him in the future
Add a testimonial
Events
No events yet.
Add an event