Boots
Description
The UK's leading pharmacy-led health and beauty retailer

Boots UK is a member of Alliance Boots, an international pharmacy-led health and beauty group.

Our purpose is to help our customers look and feel better than they ever thought possible. We have close to 2,500 stores from local community pharmacies to large destination health and beauty stores. We offer fantastic products and services and you'll be cared for by expert, friendly people.


Home delivery

Free standard delivery when you spend £40 or more. Choose from standard, next day or Saturday.

In store ordering

Place orders from the full Boots range in any store. Please ask any member of staff for details.

Collect in store

Free when you spend £20 or more. Collect an online order from your choice of 2400 stores nationwide.

Order online

Order from 1000s of products online, choose 'collect in store', read customer reviews & more...

On your mobile

Read more about our new mobile-optimised website m.boots.com.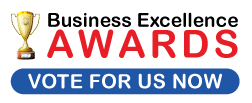 Testimonials
No testimonials yet.
Add a testimonial
Events
No events yet.
Add an event