Description
HD Brows by the Little Red Beauty Salon
Description of the service we provide:
We provide the couture 'HD Brows' treatment, loved by make-up artists and celebrities from our Chic home-based studio in Leighton Buzzard.
HD Brows give you the ultimate in well-groomed, high definition eyebrows. Expertly shaped to suit your face and your personal style, they can transform the way you look and most importantly, how you feel.
More info:
On entering our very 'Chic' home beauty salon, you will immediately start to unwind and enjoy your 'HD Brows' experience.
You will receive a professional and friendly service, beginning with a thorough consultation on the look you're trying to achieve, which will be exclusively tailored for you.
You will then sit back and relax on our comfy yet very stylish beauty chair, and your stylist will create your beautiful new HD Brows.
Your experience will finish with your stylist providing tailored aftercare advice on how to maintain your new HD Brows in-between treatments, using our exclusive range of home-care products.
Your HD Brows experience will be so much more than just a traditional tidy. We believe that eyebrows are as individual as fingerprints, and our tailored exclusive treatment can transform even the most unruly, sparse or over-plucked brows into beautiful HD Brows.
Book your HD Brows experience now, and get the brows you deserve!
Opening Times:
Flexible around the client.
Visit Us on Facebook:
https://www.facebook.com/LittleRedBeautyStudio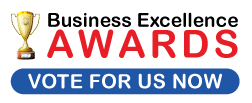 Testimonials
"The stylist was great at making sure my brows look really defined. Everyone at work loves them!"
"Before discovering HD Brows at the little red beauty studio, I had terrible eyebrows, having plucked half of them off when I was younger. I'm on the regrowth programme and use the palette and pencil to fill in the gaps. I am really impressed."
"My new HD Brows have completely enhanced my features and now my make-up looks ten times better. They're natural and low maintenance. The stylist was amazing and really understood the look I wanted. Thank you."
Add a testimonial
Events
No events yet.
Add an event