Description
Vacancy - Qualified Hairstylist Required

Please call Gennaro on 01525 854273 or send your cv to: loula_munoz@hotmail.co.uk
Gennaro Borelli, owner, operator and senior stylist at 'A Touch of Class' has been at the hair and beauty salon in Bridge Street for over 15 years. Training in both the UK and Italy has helped him combine the design, style, and elegance typically associated with all things Italian with the precision, technique and accuracy typically associated with all things British. The best of both worlds!
"Here at A Touch of Class we pride ourselves on being the first salon in Bedfordshire to use a full range of organic hair products from shampoos to hair colours and styling products", says Gennaro.
"We understand how important your hair is to you. For this reason we have worked very hard to keep our prices affordable. We pride ourselves on being one of the most reasonably priced salons in the area, so you will be able to look your best at all times without it costing the earth.

"So, for free and friendly advice on all things to do with your hair, why not visit our website, call us, or simply pop-in? We are always pleased to see you and will always try to help."
Here at A Touch of Class we have everything you are looking for in top quality hair and beauty... and more!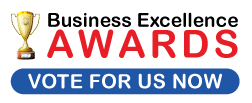 Opening Hours
| | |
| --- | --- |
| Monday | Closed |
| Tuesday | 09:00 AM - 06:00 PM |
| Wednesday | 09:00 AM - 06:00 PM |
| Thursday | 09:00 AM - 06:00 PM |
| Friday | 09:00 AM - 06:00 PM |
| Saturday | 09:00 AM - 05:00 PM |
| Sunday | Closed |
Testimonials
Whatever your hair needs you will find all the answers at A Touch of Class. This friendly salon with its capable caring staff will make your visit truly memorable.

Intimate and friendly with a caring and attentive staff. We find the whole experience a great pleasure.
Very friendly staff who always put you at ease and make you feel very welcome. They always do their best hairstyles and exactly what you want.
Always obliging and very friendly. Will do all they can to help you in a very professional manner.
Such a friendly place – nice people- and very, very reasonable prices. Would always recommend 'A Touch of Class'.
Attentive, friendly and caring staff who listen to what you want.
Friendly staff, helpful, good styling of hair. Exactly what you want.
Very nice, pleasant and friendly atmosphere, very reasonably priced for the good service they give.
Friendly and professional service
Very relaxing, pleasant and very cheap!
First class service. Friendly staff and the best haircut and tinting in town. Unbelievable prices.
A nice friendly place. The cuts and styling are very good for the price. The staff are also so polite.
A very relaxing and friendly salon, I have been a client for a number of years and would not think of going anywhere else. The staff are excellent.
A very relaxing salon, prices are great, Gennaro is a very good stylist, always made to feel welcome.
A happy and friendly salon. Prices are very good and I always look forward to going for a hair-do and chat every week.
A Touch of Class is definitely the salon to visit if you want first class service at affordable prices. Gennaro and his staff are professional and very friendly. The salon is light and airy and altogether comfortable.
I love it – its my favourite place. The relaxation is better than a hot bath and you get all the best gossip. Oh and the hair comes out good too!
15 years on and I still wouldn't consider going anywhere else. Lovely friendly atmosphere and when you've got a hairdresser you trust you don't move!
For the first time in my life I have found a hairdresser in Gennaro that cuts and styles my hair exactly the way I want and that is why I travel 2 hours to see him.
What can I say, Gennaro is simply the best!
Because its so friendly and the prices are right and everybody is like one of the family I would recommend it to anyone.
Add a testimonial
Events
No events yet.
Add an event
Vouchers
The following voucher is in PDF format. You will need to install PDF viewing software if your computer does not already have it. We recommend Foxit Reader or SumatraPDF; both are free downloads.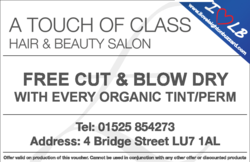 To take advantage of the offer, click on the voucher and then print.