Sculptors
Description
Partners Johnny Stanco and Andrew Garofalo have been an intrinsic part of Leighton Buzzard for over 30 years.

With 56 years combined experience in the hairdressing industry the old saying "If we can't do it, it can't be done" springs to mind.

Business partners for 15 years the pair have enjoyed massive successes in their beautifully appointed ultra stylish, AIR CONDITIONED, Lake Street salon.

Sculptors is Leighton Buzzard's largest hair salon, employing 22 staff, including a full time receptionist, ensuring you receive undivided attention from your stylist throughout your visit to the salon.

Johnny and Andrew's policy of continual and on-going training for all stylists has seen the salon win numerous, highly prestigious awards over many years and creates a lively and fun but professional atmosphere which leads to fantastic staff retention levels ("some of the stylists have been here almost as long as we have") and, in turn, means you are sure to enjoy your many visits and build long term relationship with your chosen hairdresser.

So, if you want to be treated as though you are the only person having their hair done today, In a salon that would be 'head and shoulders' above even some of the best that London has to offer but without the London prices, you simply must visit Sculptors – today.
Gift vouchers available Be sure to ask about our Loyalty Scheme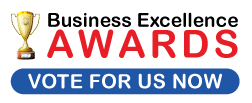 Opening Hours
| | |
| --- | --- |
| Monday | Closed |
| Tuesday | 09:00 AM - 06:00 PM |
| Wednesday | 09:00 AM - 06:00 PM |
| Thursday | 09:00 AM - 09:00 PM |
| Friday | 09:00 AM - 06:00 PM |
| Saturday | 08:30 AM - 04:00 PM |
| Sunday | Closed |
Testimonials
Andrew does my hair at Sculptors and I think of him as a friend -we get on so well. The staff are so friendly its a happy salon and it shows. The standard of hairdressing is very very high.
I look forward to my appointments very much
lovely salon will always make you feel comfortable and very happy with end result !!
I think everyone is so friendly and welcoming. Juliette has been doing my hair for about six months and is so caring too. Shopping local is important why go anywhere else when we have great businesses on our door step
I simply love this salon.Chrisie has become my friend as well as my hairdresser.You can go in the salon fed up but always come out with asmile on your face.I love Andrew to bits because he can always make me laugh.Scalptures is more than a hairdresses its like a breath of freshair.thankyou.
I think Sculptors is fantastic! wouldn't want to go anywhere else
I've been using Sculptures hairdressers for the past couple of years, I have had wonderful treatment from the team, and love my hairdresser Gina, "sadly" on my behalf, my hairdresser is having her first child, but have decided that Matt who I have seen come through the ranks, do my hair I wouldn't go anywhere else, great team of staff, thanks guys, Andrew and Johnny congratulations on such a great salon.
Fabulous salon, great atmosphere and excellent stylists!
Always a warm welcome at the reception desk and a lovely coffee awaits!
Lovely salon staff are so friendly and always come out feeling amazing thsnks guys
Such a lovely place to go an relax - Juliette and Hayley have been doing my hair since i moved into the area a few years ago. Always come out satisfied and great value for money. Never hesitate in recommend Scultors. great friendly staff!
Love love love this salon! I have been getting my hair cut and coloured by the same colourist/hair stylist for the past 3-4 years. Theres always a warm and friendly atmosphere every time....book an appointment, you wont regret it!
Thanks guys x
Wonderful atmosphere, always have such a laugh with everyone, it's like a small family when you walk into the salon. Look forward to our appointment every month with Juliette and my chat with Vicky while my son has his hair cut!
Great hairdressers, always a friendly welcome and the coffee is good too.
I would highlty recommend Sculptors with their friendly staff of all levels. John & Andrew have done a wonderful job with their staff and i am always welcome when I have my treatments. The Coffee and Tea are wonderful too.

Fantastic hairdressers and Juliette does my hair beautifully. Highly recommended.

Add a testimonial
Events
No events yet.
Add an event
Vouchers
The following voucher is in PDF format. You will need to install PDF viewing software if your computer does not already have it. We recommend Foxit Reader or SumatraPDF; both are free downloads.
To take advantage of the offer, click on the voucher and then print.