Chic Nails
Description
Chic Nails... beautiful nails at your finger tips.
Bio Sculpture provides a permanent nail colour that last for weeks without wearing or chipping. It provides a healthier nail treatment that's a pleasure to use and wear.
Bio Sculpture Gel makes nails beautiful, flexible and strong. A most superior product that will not damage natural nails. Check out www.biosculpture.co.uk for more details

Other services include:
Manicure for £17
Pedicure for £20
Nail wraps £15 a set
Nail art £2 - £4 per finger
For more infomation contact Sally on 07883 087727
Full set of Bio Sculpture Gel Nails
Just £15 (Normal price £25)
Offer valid through Jan & Feb 2012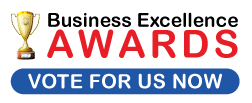 Testimonials
Having previously had acrylics (and sworn NEVER again) I thought I was stuck with my nails. The gels are AMAZING they go on easily, look like nail colour, and just make my own nails look perfect. Thanks Sally - already booked back for set 2!!!
I have had my nails done now for 2 wks and they still look as good as day one , it's the first time of having them done and would recommend any one who is thinking of having them done . Thanks sal
Bio sculpture is fantastic I've had mine for 2 weeks and they look as good as the day they were done thanks Sal I love them. the only down side is deciding what colour to have so many colours to choose from !
I had a lovely sparkly (tip) set 2 weeks ago and they are still in perfect condition.I cant wait to chose what to have done next! My two daughters were thrilled with their little snowmen and xmas trees that Sally cleverly did on their tiny nails!! Thanku Sally.x
I love my nails, my first set lasted 3weeks on my fingers and my toes are at 4 weeks and still looking great! Thanks Sally
On 2nd set now and still love them and the variety of colours, glitters and styles!
Add a testimonial
Events
No events yet.
Add an event