Description
Tony Ansell, a tattooist with over 25 years experience started Studio 44 in Leighton Buzzard ten years ago and has recently expanded into new premises at 44 High Street, and now offers both tattooing and body piercing plus a range of costume and fashion jewellery and accessories.

You can be assured of a warm and professional welcome from Tony himself in both the shop and studio which are contemporary, comfortable, bright and spacious.

Only the most up-to-date methods are used whilst tattooing, all equipment is sterilised and all colours are the finest available.

Tony is also able to rework old, tired tattoos and 'miraculously' brings them back to life.
Studio 44 Welcomes Brand New tattooist Paul, he has 12 years experience including 5 years abroad and has worked in Beds & Bucks for several years.
Paul Specialises in Freehand Tribal, custom work, wildlife - portraits, polynesian work and much much more.
Feel free to pop in a say hello to Paul, he will always offer a warm and friendly welcome.
Studio 44 will soon be unveiling there new tattoo studio which will take the store to the next level.
So with:
25 years experience
Over 20,000 different tattoo designs to choose from
Body piercing
Fashion/costume jewellery and accessories
Free advice, help and guidance
Fully insured
Main High Street position
Studio 44 really should be your first and only place to visit when considering your body artwork.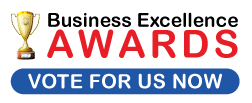 Opening Hours
| | |
| --- | --- |
| Monday | 10:00 AM - 06:00 PM |
| Tuesday | 10:00 AM - 06:00 PM |
| Wednesday | 10:00 AM - 06:00 PM |
| Thursday | 10:00 AM - 06:00 PM |
| Friday | 10:00 AM - 06:00 PM |
| Saturday | 10:00 AM - 06:00 PM |
| Sunday | Closed |
Testimonials
Professional set up, talented bloke. What I have seen from his colleagues is just as awesome. Highly recommended.
Had all my Tattoos done by Tony. A top bloke who puts you at ease.
I very clean and very proffesional Tattoo parlour.

Would recommend to anyone who is looking a new tattoo or updating or covering old one.


Tony is a very very good tattoist and a very friendly character, i recently lost my tattoo virginity hahahaha he made it very calm for me as he essured me it would really hurt and he wasnt wrong hahaha, all jokes aside he was very professional and im booked in for my next one, cheers tony

nathan from milton keynes
Tony is great.....principled, artistic, fast, accurate and talented. I was so happy with my cover-up, that I recommended Tony to my girlfriend for her first tattoo. She came up from Southampton specially and is delighted with the fine quality of Tony's work.

Highly recommended!

Gavin from St Albans
Thanks tony, the tattoo is excellent, healed nicely, had heaps of great comments, passed on your cards to friends and family and would recommend you to anyone that was seriously wanting some first class ink work done, will definatley call back in when im next back in the uk, cheers.
Phil from newzealand
I've had several tattoos done by Tony and he is always professional, Friendly, and very quick but skillful!
i'm happy with all my work done by Tony and definately recommend him to anyone thinking about getting some ink done!
His new studio is amazing and is definately a testament to the work that Tony does
Keep up the good inking!
xx
Add a testimonial
Events
No events yet.
Add an event