Description
Welcome to Chiropractic!
Chiropractic is a primary healthcare profession specialising in the treatment of disorders of the neuromusculoskeletal system. In particular Chiropractic care has been recommended in the NHS guidelines for treatment of acute lower back pain.
GPs are recommended to refer to chiropractors when appropriate.

Chiropractic care is suitable for people of all ages, from babies to the very elderly, because practitioners are trained to consider each patient as individual. We select from a wide range of hands-on techniques - from gentle pressure to direct manipulations; it depends on the problem and patient preference. It is the chiropractor's job to find a solution to fit the person - not just to treat the condition.
No two people with the same condition present in the same way, e.g. a young male footballer suffering with sciatica will have different problems and require a different treatment approach to a pregnant woman with sciatica.
Diagnosis
After an appropriate examination, if the problem appears to be something that will respond to chiropractic care, we can discuss how to tackle it and get you better as quickly as possible. If the problem is found to be outside the scope of chiropractic, a report of findings can be sent to your GP or other medical professional to ensure you get the most appropriate care. So whatever the problem, there will be a path forwards. An accurate diagnosis is often the most important part of the process.
Supportive Therapies
At our clinic we have selected particular therapies which go hand in hand with chiropractic care to provide you with a full range of options to get back to full health.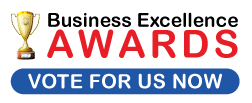 Opening Hours
| | |
| --- | --- |
| Monday | 09:00 AM - 07:00 PM |
| Tuesday | 09:00 AM - 06:30 PM |
| Wednesday | 09:00 AM - 07:00 PM |
| Thursday | 09:00 AM - 07:00 PM |
| Friday | 09:00 AM - 05:30 PM |
| Saturday | 09:00 AM - 01:00 PM |
| Sunday | Closed |
Testimonials
No testimonials yet.
Add a testimonial
Events
No events yet.
Add an event