Description
Would YOU
benefit from Hypnotherapy?
Would YOU
like to change the way you think, feel or behave?
Do YOU
want to release yourself from panic attacks, stress, irrational fears and phobias such as needles, spiders or flying?
Do YOU
want to free yourself from embarrassing habits such as blushing, nail biting, smoking or teeth grinding, etc. or to take control over your weight, blood pressure and anxiety levels?
Do YOU
need effective symptom relief from conditions such as IBS, pain and psoriasis?
Would YOU
like build confidence or improve performance in areas such as business or sports? If you have answered
"YES"
to any of the above ...
We can help!!!
We are June and Colin Adamson, a mother and son family therapy team currently based in Leighton Buzzard, Bedfordshire.
We both trained at the Academy of Clinical Medical Hypnosis Ltd and both hold the following qualifications:
Diploma in Hypnotherapy and Psychotherapy (DipHPsych)
Diploma in NLP (DipNLP)
Certificate in Stress Management
Certificate in EFT
Certificate in Smoking Cessation
We are also qualified Slimsolutions Practitioners.

We are both CRB Checked, and abide by the Code of Ethics.
We believe that life is for living and through the combination of Hypnotherapy, Psychotherapy, NLP, EFT and other therapeutic tools, we can give you the tools to release yourself from the things in life holding you back.
Why not give us a call to discuss your issues and set up an initial assessment with us or, for now at least, visit our website by clicking the link at the foot of this page.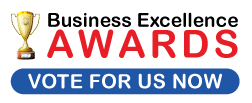 Testimonials
No testimonials yet.
Add a testimonial
Events
No events yet.
Add an event