Description
Welcome to Woodside Clinic
Here at Woodside Clinic we aim to provide an holistic approach to your well-being. So, if you're looking for an Osteopath, Physiotherapy treatment, a Pilates class, Chiropody/Podiatry or one of the variety of other therapies we offer, whomever you see will be fully qualified and committed to providing a caring treatment experience that's as gentle and effective as possible. We pride ourselves on offering a friendly, professional and personal approach.

The Woodside Clinic's therapists provide around 400 treatments each week for everything from back pain to work related injuries. Many people only consider seeing an Osteopath for back pain, but we have Osteopaths with a variety of special interests in areas such as minor sports injuries, the treatment of children and pregnancy related Pelvic Girdle Pain.

Our Physiotherapy provision also includes Physiotherapists with special interests in the treatment of back pain, minor sports injuries, head injuries, jaw problems and knee and ankle injuries.

If you attend a course of Pilates with us, you'll find that your programme will be planned with your specific, personal requirements in mind (and in conjunction with whichever therapist you might be seeing in the clinic). Our Pilates is offered on a 'one-to-one' or 'two people only' basis at our both Dunstable and Leighton Buzzard clinics, we also offer small group classes in Leighton Buzzard.

Our holistic approach goes beyond the normal therapies and we can now offer nutritional advice and a counselling service to help you stay fit.

All our treatments have therapists who are recognised by most private health insurance schemes and are registered with their governing bodies.
More and more patients want to take charge of their health and we can help you achieve that with our comprehensive range of treatments.
For more information
or to book an appointment contact
Woodside Clinic on 01525 372447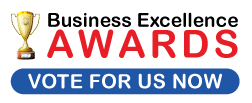 Testimonials
I can't recommend them enough, very professional and got a very personal service.
Add a testimonial
Events
No events yet.
Add an event