A Healing Touch
Description
Ray Floodgate founded A Healing Therapy 3 years ago now, but has over 20 years expertise in energy work!
Ray will help you to realign your body and energy so that your body is able to naturally heal itself.
There are several ways in which you can receive treatment with Ray!
Ray uses Quantum Touch, this is where energy is used to create the right conditions for the body to heal itself. Relaxation is the key to good health, it help relieve stress, anxiety and takes the tension out of life
Reiki Healing is practiced within the relaxation centre and Meditations
Why not treat yourself to an hour of peace and tranquillity! All welcome no exercise involved
Wednesday 10.15am till 11.30am and 7.15pm till 8.15pm
Dress: Wear comfortable clothes
Cost £5.00
One to one sessions available also £30 a session.
For further information please don't hesitate to contact Ray on 07534 995698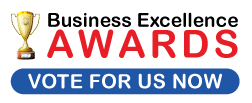 Testimonials
No testimonials yet.
Add a testimonial
Events
No events yet.
Add an event