Therapy By Hypnosis
Description
Caroline is a fully qualified clinical hypnotherapist and EFT (emotional freedom technique) practitioner with a private practice in Leighton Buzzard, treating a wide range of conditions. She prides herself on providing a professional, confidential service, whilst being open, friendly and non-judgemental. Caroline is passionate about helping others achieve their goals in life through hypnotherapy.

She is a member of the the General Hypnotherapy Register (overseen by the General Hypnotherapy Standards Council), which means she has studied a comprehensive, accredited course, and is fully insured. She has signed up to a voluntary code of practice, to protect clients and give them peace of mind. Caroline will make you feel at ease and confident that you have taken the first step towards improving your future.
Although Caroline practices ALL areas of clinical hypnotherapy, including hypno birthing, self-esteem, anxiety and stress reduction, she specialises in weight reduction therapy. Dependent on how much weight a client would like or need to reduce by Caroline can offer two programmes of therapy.
For those clients who have a Body Mass Index (BMI) of less than 30, Caroline tailors hypnotherapy to address the issues which have predominantly made each client gain the weight, and by using a variety of techniques can facilitate new neural pathway creation and thereby re-programming the subconscious mind to help achieve their goal.
Prospective clients needing to reduce their weight by a greater amount, due to being in the obese category of over 30 BMI, can benefit from Hypno Band therapy; a revolutionary new weight reduction system which effectively allows your mind to believe that your body has undergone the physical gastric band operation. The Hypno Band therapy is a safe non-invasive method of reducing in weight, without any of the risks involved of major surgery, or the huge financial cost!
Caroline can also help you overcome a wide range of other issues, achieving what you want to achieve, freeing yourself from all that may be holding you back from the life you've always wanted.
Other issues that Therapy By Hypnosis can help with are:
Stop Smoking
Self Esteem and Increased Confidence
Anxiety
Managing Stress
Insomnia
Fears & Phobias
Bed wetting / Thumb Sucking
Exam Performance
Pain Management
Nail Biting
Irritable Bowel Syndrome
Sports Performance
Hypno Birthing
If you would like a free, no obligation, half an hour consultation with Caroline then contact her either by telephone or email to arrange. Caroline is able to provide daytime and evening appointments.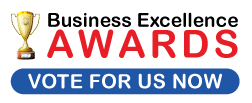 Testimonials
No testimonials yet.
Add a testimonial
Events
No events yet.
Add an event