Description
NHS Free
Eye Test and glasses for the following:
Income related employment and support allowance
Income support
Pension credit
Family tax credit
Job seekers allowance
Students under 19 in full time education
Children under 16
HC2 Certificate
FREE eye tests for:
Over 60's
Diabetics
People with glaucoma
People aged over 40 with a family history of glaucoma
Private eye test - £10
Free Scratch Resistant Coating for kids
Up to 30% off over 60's
Buy 1 get 1 Free on any frames over £79
Offers above not to be used in conjunction with any other offers.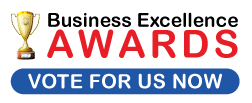 Testimonials
No testimonials yet.
Add a testimonial
Events
No events yet.
Add an event