Poise Osteopathy
Description
Poise Osteopathy is run by the registered Osteopath, Rob Richardson, DO ND B.OstMed. Rob is a fully qualified Osteopath and Naturopath, and a graduate of the world renowned British College of Osteopathic Medicine (BCOM, formerly the BCNO).
Rob will treat your pain by working with your body and stimulating its inherent healing capacity. His goal is to get you moving easily again and living life to the fullest. Poise Osteopathy is based at the Liscombe Park health club, however you do not need to be a member to be treated.
Rob offers a high quality of service yet is affordable so why just put up with pain? Whether it be back pain, joints muscles, Arthritic, pregnancy, sports injury or indeed any pain that is holding you back in anyway why not call Rob for an appointment.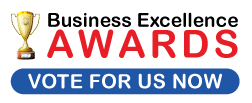 Testimonials
No testimonials yet.
Add a testimonial
Events
No events yet.
Add an event