Description
St. Judes is a private multi-disciplinary physiotherapy health clinic, established in 1993.

We offer a comprehensive range of treatments including chiropody and podiatry, pilates, massage, acupuncture and women's health advice.

No two people require the same professional treatment and we pride ourselves in delivering tailored therapies that are practical and effective. Our approach has given St. Judes the reputation of delivering an exceptional service upheld by the continual support of local GPs, consultants and our satisfied clients.

St. Judes is a recognised provider for most private health insurance companies, such as BUPA, AXAPPP, Aviva & Standard Life Healthcare.

We are open Monday to Saturday with early AM and late PM appointments available for optimum flexibility, and we have wheelchair access.

Why not read some of our testimonials and see for yourself why we are so highly regarded for our professional treatments. Our practitioners are HCPC registered. The HCPC (Health Professions Council) is a UK-wide regulator and their role is to protect the public. The HCPC currently registers over 180,000 health professionals from 13 different professions. They only register professionals who meet their standards for their professional skills, behaviour and health and they can take action against health professionals who fall below these standards or who use a protected title illegally.
We also offer Clinical Pilates the gentle but effective form of exercise taught by our Chartered Physiotherapists on a 1:1, 2:1 and in small classes in Leighton Buzzard.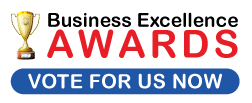 Testimonials
I was recommended Pilates at St Jude's for my back and sacro-iliac joints and from the start Moira recognised certain 'peculiarities' about the way I'm built and adapted the exercises for me. However, by the time the course was over I knew I needed more than just exercises to manage the pain of arthritis and keep walking, so booked to see her for a full assessment and physiotherapy, firstly for left shoulder and then for right knee and hip, as well as the SI joints. She worked wonders and got those SI joints working properly, with the result that the leg-length discrepancy was reduced, much to the surprise of the NHS consultant! It was amazing to see and feel the change in my body, however, knees and hips also needed her attention.

I just can't imagine life without going for walks in the countryside and Moira appreciates that as she is also a keen walker and she encourages me in this. She accepts my 'peculiarities' as well as my own assessment and works with me, knowing the things that can change and the things that may not. She explains the technical side so that I can understand what is happening and manage my own care when I'm not able to see her, and advises on when to access other services such as the podiatrist at the clinic, or an NHS consultant. She has a unique ability to imagine herself in my shoes and design a course of treatment and self-care that I can cope with, all with a lively sense of humour and warm concern when things don't progress as hoped. It is wonderful to have such highly professional care for all my symptoms in one place, without having to wait for a separate referral for each limb, and I will continue to need Moira's help. She fits a lot into half an hour and the price is very reasonable. I highly recommend Moira and her team and am grateful for being put in touch with St Judes Clinic.
I have always found St Judes incredibly friendly and very professional. They have always been able to fit me in when needed help in an emergency. Have also been able to have appointments which are convenient for me. Can't recommend them highly enough.
I have been attending Pilates classes with St Judes Clinic and I have become more supple, my posture has improved and I
have achieved a much flatter tummy than I have ever had before! I also find the classes relaxing and mentally uplifting and I would
highly recommend them.
Both my back and Achilles are feeling fine now so thank you for your professional treatment and guidance which helped me participate and complete the Royal Parks Foundation Half Marathon in a time of 2 hours and 10 minutes. With only 6 weeks to go it didn't seem possible. Special mention to both Jean and Charlotte who both helped me to achieve this. I also thought it was quite reasonably priced, good value in fact.
I would like to thank Moria D'Arcy and St Judes Physiotherapy Clinic for the rapid progress I have made from a recent bad fall at netball.

Ten days after my fall, the ribs on my right hand side were still extremely painful and tender, it hurt to cough or sneeze and quite simply physical activity was out of the question.

After my first consultation/treatment I felt so much better, both physically and psychologically as Moira assured me that the pain I was feeling was down to severe bruising and nothing more serious. Armed with this reassurance and with her advice to massage in physio cream regularly, I only had to attend one further session as I had no need for any further treatment as everything was back to normal after one week.
I've been using St. Judes off and on for nearly 20 years. It's been the normal things - pulled muscles, sore back and so on and more serious things - badly broken arm and damaged finger.

Throughtout they've been very professional, reasonably priced and effective. But perhaps the reason I keep on using them is that they explain things simply, are pragmatic about treatments that work and don't work and above all, they are fun!! Even when it hurts!!

Don't hesitate, give them a go - they are brilliant!!
I feel so pleased about my two visits (with Nick Grove)- what a difference has been made to my lower back pain. Thanks so much!
I sustained a serious injury whilst training for a half marathon. Moira not only identified and treated the injury, she has shown me exercises and ways of ensuring that I can prevent similar injuries in the future. She is not only an excellent Physio, but a creative business woman and someone I admire enormously. I would have no hesitation in recommending any of Moira's services.
I had only a few weeks to recover from a really painful strained calf before going on an intense walking and climbing week. No problem 30 years ago but it takes so much longer to get over these injuries nowadays. I shouldnt have worried. Moira set out a tough plan of action and I followed it to the letter. I completed the weeks challenge without a single twinge. It is this very high level of expertise you get at St.Judes and I recommend them ever so highly.
I took my 10 year old to St.Judes with what I thought were initially just growing pains in his ankles / calf muscles. When they stopped him playing sport, Moira D'Arcy at St. Judes, came highly recommended.
After an initial consultation and being sent away with daily exercises and physio cream and an enforced 5 weeks rest from all running based activities, my son is now fighting fit and awaiting the beginning of the rugby season with enthusiasm.
Moira quickly recognised that Sam's tendons needed stretching and realigning and put Sam back on the road to recovery in no time.
Thank you St. Judes!
Having attended St Judes for both Physio and Pilates over the past couple of years, I have found the staff to be professional and friendly. The advice and treatment I received was exceptional. I would certainly recommend them.
December 2010 letter from Leighton Buzzard GP re: Mrs Freda Baxter

I just wanted to feed back to you the very positive feedback we have had from one of our patients who came for a 10 minute assessment with the podiatrist. Freda was really feeling at her wits end as she had such pain walking. We were unsure how much the pain that she was experiencing was due to malalignment, thus we recommended the 10 minute assessment and she has been pain free since. She came into the surgery to let me know what success she had had and I wanted to feed this back to you and Paul. What a difference it has made and how very grateful she is. Thank you for the service you offer.

I have had a recurring back problem since injuring it way back in my teens. A while ago, my right Hip and then Knee started to give me a lot of pain. Being the typical 'bloke' that I am, I just ignored it until a few weeks ago, whilst getting out of bed, my right hip seized up, I couldn't bend my leg and my back went too, leaving me bent double and in so much pain it took my breath away when trying to move!! I tried in vain for about two weeks to let it put itself right before giving up and going to visit Moira and the team at St. Judes. Words cannot describe the standard of care, professionalism and treatment I received there. After just ONE HOUR I was able to stand straight and walk with (still some but) much less pain. I went for three sessions and attended a course of Pilates, I am now back to my fighting weight and thinking of making a comeback!! Seriously, this is the very best, no-nonsense treatment I have ever had, very friendly yet totally professional, lots of time spent finding out and understanding what the problem is and the cause of it before deciding on the correct treatment. St. Judes are quite simply, the best. Thanks very much and keep up the fantastic work.
I was recommended to St Judes by my doctor and I booked an appointment with great scepticism! My previous experience of physiotherapy was within the NHS, and I had found it to actually be detrimental to my recovery rather than beneficial, so my expectations were extremely low.

I was suffering from a particularly nasty whiplash injury and therefore I certainly did not expect instant relief. However, following my first appointment it was evident that the symptoms had already started to subside.

Each week saw an improvement and I can say with honesty, that I would recommend St Judes to all and anyone who have suffered injury, or experiencing pain that can be helped by the service that you provide.

A big thank you to Moira and her staff for getting me back on my feet.


I first attended St Judes following bi-lateral hip replacement on recommendation from a friend as I was looking for a Pilates class specifically run by a Physiotherapist. I wanted to ride my much loved horse again and hoped that Pilates may help. At the pre-session assessment I was extremely impressed by the thoroughness and encouragement because at that time my movement was very restricted and I was nervous of using my new hips. The Pilates sessions consisted of a small group of friendly people, aimed at individual requirements and to help achieve our personal goals. After attending two groups of 7 week sessions, I achieved my goal and I am riding again. Thank you Jo for your help, encouragement and making the sessions fun too, I couldn't have done it without you!
The staff at St Judes is far and away the best I have known. I have been going to them for almost 8 years for one problem or another from a bad back to a total knee replacement (in December 2008). There have been times when home visits have been required (when I had bilateral arthroscopies with procedures in 2006 to the replacement of my left knee in December 2008) and Moira, Charlie (who unfortunately has moved out of the area), Alex were stars in getting me back on my feet again. Then there are Jill (no longer there) and Tracy who are wonders in the art of reflexology and have kept me going along with the others and their therapy. The receptionists (Gloria, Christa and Sam) are all cheerful, caring and kind and always have smiles when I walk in the door.

If not for Moira and her people, I would not be where I am today. I can walk without limping for the first time in years. I can workout at the gym with very little pain, But then 'no pain, no gain' as they say.

Thank you all at St. Judes for all you have done for me.
My consultant strongly recommended St Judes for my rehab following a back operation and I could not be more pleased with the professionalism and skill of everyone there. Initially I hopped between different physios due to my availability but soon settled with Moira. My improvement was steady and definite and I had 100% confidence in her.

Perhaps it's a bit over the top when I say 'I'm young again' but after a year of painful sciatica, I can definitely say that Moira and her team have helped me recover and I have returned to normal activity.

I am delighted with the excellent treatment I have received at St. Judes Clinic. Careful assessment and a range of treatments over an extended period of time have successfully treated an injury that has proved very painful, problematic and difficult to resolve. All the staff have been professional, approachable and friendly, and given excellent practical advice.

I would highly recommend St. Judes, the care is of an exceptional standard and the clinic is run very efficiently.

When I was 17 I underwent an operation on my knee as it had a very painful irritation on the knee cap. Only later I was told by the hospital that this had only made matters worse and not only would I never sport again (I was active in cycling, swimming, playing volleyball and ballroom dancing) but I would be in a wheelchair by the time I was 30 and would have to live with the pain.

This year I celebrated my 30th birthday and thanks to Moira D'Arcy and her team who accurately diagnosed me with the exact problem and guided me through a highly effective treatment I am not only rid of the pain but I am actively mountain biking and managed to dance at my wedding this year!

I am so very grateful for her efforts; it is clear that she cares about each patient who walks through the door, no matter what the problem, and has a high professional standard and very pleasant manner which even put an anxious foreigner at ease. Not only do I think so, my husband fully agrees after seeing her with a sports injury!

I wish her and her team good luck for the future, as I have now been signed off, but know that they will not need it as their good work speaks for itself!

I write this, in gratitude, having had many months of treatment at St Judes Physiotherapy Clinic for a painful back problem.

Whilst on holiday in February 2007 I developed severe sciatica and, by the time we returned home, I was unable to stand or to lie down which meant I had to sleep in a chair! Moira D'Arcy and her team were fantastic! The receptionist was really kind and Moira visited me at home where she assessed the problem and gave me much needed advice while I awaited an appointment with a Consultant Neurosurgeon and a scan.

I have visited the clinic on many occasions, both pre and post surgery, and every time I've received the best in professional, expert care.

I am nearly recovered now and can honestly say that I couldn't have done it without her!

Having tried various treatments for chronic tennis elbow pain for 4 years including injections, I was left contemplating surgery. Thankfully acupuncture at St Judes has proved highly effective in relieving the condition so that I don't need any further intervention.

I have used the ministrations of St Judes Clinic since late 1993, following a recommendation from my wife. Initally these were supplied by Moira but have now been supplemented over the years by several associates.

The clinic has treated me for a variety of problems, chronic and acute, and pre-and post surgery. The problems have been to my shoulders, neck, lower back and hips. With all these problems, Moira's clinic has operated in a most professional way, from initial diagnosis through treatment to sign off.

I am now 65 years pld, and it is by no means an exaggeration to say that without the help I have received from Moira and her associates, I would not have been able to keep myself as fit as I have nor undertaken the rigours of working in North Africa for 7 years.

In my working life, I have used several physiotherapists, both NHS and private, and without exception, ST Judes Clinic is the best of them all.

Though not as serious as some of the other conditions featured in these reviews I have had cause to attend St Jude's recently with muscle strains in my leg, and have seen physiotherapist Moira and podiatrist Paul.

On each occasion my schedule has meant I have had to try to make or rearrange appointments at short notice and each time the staff at St Judes have gone out of their way to accomodate.

Treatment is ongoing but has so far been excellent, with symptomatic treatment to alleviate the immediate problem and a diagnosis of the underlying cause with a longer-term plan to tackle it. All has been delivered in a friendly and non-judgmental manner, taking into account my own need and desire to keep active despite the problem.

Add a testimonial
Events
No events yet.
Add an event
Services
Physiotherapy
Our physiotherapists focus first and foremost on resolving your pain, stabilising an injury or condition and keeping it from getting worse. Then the focus is on alleviating or eliminating pain and restoring your strength, movement and function and much as possible. The ultimate goal is to enable you to manage your own physical well-being independently.
Our physiotherapists are all Chartered Physiotherapists and are regulated by the Chartered Society of Physiotherapists so you know you are in safe hands. Our experienced staff treat all musculo-skeletal problems from back ache to foot pain and some therapists specialise in certain areas such as acupuncture, biomechanics, massage and women's health.
Women's Health
Our physiotherapists are trained in the promotion of continence and offer rehabilitative exercises and treatment for female pelvic floor and irritable bladder problems.
Acupuncture
Traditional Chinese Medicine (TCM) acupuncture (which can be traced back as far as 1000BC) developed out of a concept of using needles inserted into the body as a means of balancing the movement and levels of 'Qi' (energy life force), an imbalance of Qi being associated with disease, pain or disability. Fine needles are inserted into particular points on the body to help restore the flow of Qi.

Many of our practitioners use the western approach, inserting needles into acupuncture patients to achieve the release of chemicals which can be affective in the management of pain. Recent research is now supporting the effectiveness of acupuncture.
Podiatry
Our podiatrists specialise in assessing, diagnosing and treating abnormalities of your lower legs. We are trained to alleviate, prevent and correct these disorders and provide professional advice on proper foot care to patients of all ages and walks of life.
Body Alignment
We offer a 45-minute one-off check of your postural alignment and muscular balance, give you an outline of any problems and send you away with valuable advice on ways you can help yourself.
Sport and Soft Tissue Massage Therapy
Sports Massage is a deep form of therapeutic massage designed for active fit individuals to stretch out and relax specific muscle groups or areas of the body. Soft tissue massage often targets a wider area and is used to relax muscles, improve blood supply and give you a general feeling of well being. It is suitable for most people.
Chiropody
Our chiropodists will provide relief from all your foot related problems such as dermatological conditions, corns, hard skin, verrucae, wound care and in-grown toenails. For your convenience and comfort, we offer minor surgery under local anaesthesia.
Treat Your Feet
A 45-minute medical pedicure at St Judes will leave you with healthier, great-looking feet – Saturday and evening bookings now available for your convenience

A MediPedi, as it's commonly known, combines a pedicure with the skill and experience of our fully qualified professional podiatrists, who are trained to assess, diagnose and treat a range of foot-related issues, the St Judes MediPedi will ease your feet back to supple, rehydrated health.
The St Judes MediPedi
45 minutes of total foot rejuvenation for £50
Examination and assessment by qualified professional podiatrist
Nails cut and filed with crystal file
Cuticle removal and sulci clearance with ball-headed burr
Callous and hard skin debridement with scalpel
Heels and rough areas reduced and smoothed with foot file
Nails buffed and oil applied
Foot oil/lotion applied
Ergonomics
Our Ergonomics specialists analyse work related tasks and suggest changes to minimise the physical strain. We aim to develop and apply knowledge and techniques to optimise your performance, whilst protecting your health, safety and well-being.

Some good reasons why our Ergonomic specialists can help you:


Relieve neck pain, back pain and Repetitive Strain Injury and Work Related Upper Limb Disorders
Identify awkward postures (working joints and limbs out of a neutral position)
Identify static postures (holding postures without rest periods)
Identify repetitive movements (without adequate breaks)
We will select and help you find the best solution, be that physical re-design (equipment/workstation), job redesign (tasks and organisation) or behaviour redesign (training and rotation of tasks).
Manual Handling
Our Manual Handling Consultant can visit your workplace and train your staff in manual handling, workplace ergonomics and back care. Our consultant can also carry out workplace and workstation assessments. Investing in your staff is cost effective and helps you meet your responsibilities as an employer.
Pregnancy Pilates
Pregnant and want to keep fit and healthy? Had a baby and want to safely get back into shape? Stay in shape safely, relax and keep aches and pains away with Pregnancy Pilates from St Judes.
At St Judes we offer Pilates with a difference; our Pilates Instructors are also Chartered Physiotherapists, additionally qualified to teach Pregnancy Pilates so you know you are in expert hands at this special time. Our friendly Instructors will teach you specific exercises suitable for both during and after pregnancy.
Pregnancy Physio
Don't put up with the aches and pains of pregnancy! Our physiotherapists at St Judes can often treat the pain associated with pregnancy and provide advice and exercises to help you have a happy, healthy pregnancy. From pelvic floor to posture problems St Judes is the place to call.
Pilates
Clinical Pilates is a gentle form of mat based exercises in various different body positions which have been adapted by physiotherapists to make them more suitable for patients with back and neck pain, joint conditions and those recovering from injury, as well as healthy individuals who would prefer to exercise under the watchful eye of a medical professional. At St Judes we run small classes to enable you and the instructor to work together to ensure that the exercises are being completed correctly and adapted if necessary to your individual needs.
Clinical Pilates instructors are Chartered Physiotherapists, who combine their Physiotherapy and Pilates knowledge together to give you safe, effective exercises, designed to match your level of ability. They are qualified via The Australian Physiotherapy and Pilates Institute and are regularly required to update their skills. Working our core; the 'natural corset' muscles surrounding our spine, has been shown through research to give effective results in mid and long term back pain sufferers. (Van Dillen 2003)
Ski Pilates
At St Judes we have designed a special Physiotherapist-led programme of Ski Fit Pilates exercises targeting postural and movement imbalances to help you improve your fitness and reduce the chance of injury. A strong core (the deep tummy muscles that wrap around the spine and pelvis) is essential when skiing as this will help you to twist and rotate and keep control and balance on the slopes.
Pilates improves alignment and this then reduces the impact on your knees, hips and back. Please call us for more details on go to our website.


What are the Overall Benefits?
Impoves posture and relieves aches, pains and back pain
Aids sleep and reduces stress
Flattens stomachs and tones muscles
Improves mobility, balance and co-ordination
Balances strength with flexibility and promotes healthy joints
Heightens concentration and encourages deep and efficient breathing
Through weight bearing exercise helps improve and maintain bone density
Available as 1:1 and 2:1 hourly sessions and in small group classes.
Classes are held at Linslade Middle School Drama Studio Thursdays 7-8 pm and 8.05-9.05pm. Book your place today! Tel: 01525 377751
Sign up for a six week course for £60 paid in advance. Clients will require screening prior to attending the course – fee payable: £35.00. This is essential to ensure the programme is tailored to YOUR individual needs.
Back Care Advice
Nearly half of all sickness absence is caused by back and neck pain. In fact 49% of us will suffer from some form of back pain in any one year with 80% of us suffering from back pain at some stage in our lifetimes.
As part of BackCare Awareness Week St Judes Clinic offered special discounts and advice chats with their experienced physiotherapists as well as chatting to the Leighton Buzzard Observer.
Watch the video of Practice Principal and Senior Physiotherapist, Moira D'Arcy, talk to the Leighton Buzzard Observer about back care:
http://www.leightonbuzzardonline.co.uk/news/business/business-news/video-get-free-advice-at-st-judes-back-chat-1-5563139