Description
Peace Haven is a little 17th Century Cottage in the heart of Leighton Buzzard High Street.
We offer a wide range of therapies and a peaceful relaxing atmosphere to get away from the stresses of life and the perfect place to be pampered from head to foot.
Carol is ITEC qualified for over 10 Years.
Treatments include;
Reflexology
Aromatherapy
Sports Massage
Indian Head Massage
Neck, Back and Shoulder Massage
Cellulite Massage
Manicures and Pedicures
Luxury facials
Pamper mini treatments for £12.99
Exclusive Pampering days tailored to your own needs
A warm welcome and relaxing atmosphere awaits you when endulge in the experience of Peace Haven.
Book and pay for 5 treatments and get the 6th free.
£10 off your first treatment.

Gift Vouchers valiable.
'My aim is to make someone feel welcome and relaxed from the time they come in to the time they walk out with reclining chairs and complimentary drinks and homemade cake after your treatment.'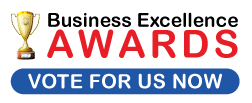 Testimonials
Excellent massage and the care and attention you receive from Carol is a real plus. Looking forward to my next appointment when I am going to try reflexology as well.
I loved my treatment carol I will 100% recommend you to my freinds xx
Carol your services and your shop is amazing!!! xxx
I totally enjoyed the Reflexology that I had yesterday at Peace Haven.
The cottage is gorgeous and so cosy and calming, an ideal setting for relaxation therapy.
Carol was lovely and it was very easy to feel comfortable and enjoy the experience.
I will definitely be returning to try more of her treatments very soon!
Always warm and friendly and the most relaxing massages I've ever had. Plus tea and biscuits! Definitely recommended.
Really good service, warm welcome when i walked in and the best massage i have ever had. I will be going back again and again and will defiantly be recommending this place to my friends and family.

Well done Carol
Add a testimonial
Events
No events yet.
Add an event