Description
Feet Therapy provides a simple alternative to seeing a chiropodist for basic foot ailments.

Whatever your requirements, you can put your feet up and enjoy a caring, unhurried treatment, tailored to your needs, which will leave you feeling like you're walking on air!

In addition to routine nail trimming, treatment is available for thickened or ingrown nails, corns, calluses, cracked heels, hard skin, verrucas, fungal nail infections and athletes' foot.

A relaxing foot massage is included as part of your treatment along with advice and guidance on day to day foot care.

Feet Therapy also offers reflexology, a holistic option to improve and maintain your health and well-being. A deeply relaxing therapy, reflexology encourages the body's natural healing response, relieving tension, improving mood and aiding sleep.

Treatments are available Monday to Saturday by appointment only.
Evening appointments and home visits can be arranged if required.

For further details please call 01525 372772 or visit:
www.feet-therapy.com.
Liz Strangways MAR MAFHP
Reflexologist & Foot Health Practitioner

3 The Wood Leighton Buzzard LU7 3DQ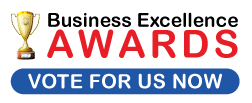 Testimonials
I had a fantastic foot health and reflexology session from Liz. She is always professional, and friendly. It didn't phase her that I am usually a bit twitchy when people touch my feet, she soon put me at ease and talked me through the treatment and how to look after my feet better. When I left Liz's relaxing treatment room my feet felt the best they ever have and looked so beautiful I wanted to show them off. I will certainly be going back to prepare my feet for those sexy summer sandals.
The reflexology taster helped me relax my damaged shoulder too.
I can highly recommend Liz for a professional health treatment as well a really comforting experience.
I had Reiki with Liz yesterday and I loved it! It was just what I needed to chill out, relax and have some me time!
I highly recommend that you go and see Liz and enjoy her treatments like I did!
Thanks Liz
"Liz is a totally committed person in what ever she does and brings a high level of integrity to the table. Liz and I worked together on various projects in my charity where she was dedicated to developing expert knowledge in various facets of the work. Above all else Liz is a trusted friend for whom relationship at work and in life matter. I have no doubt that [...] your feet will be safe in her hands."
I have been having reiki sessions with Liz for a couple of months after a long period of illness, stress and generally overdoing it. I felt tremendous benefit from the very first session, when I felt as if someone had just poured energy into me, and I began to feel much stronger; over subsequent sessions I feel this strength and energy have been consolidated, and that I'm laying the foundations for a much saner and more balanced lifestyle. Liz's very calm approach and her willingness to fit round my work and preferences (e.g. regarding music) also contribute to the very relaxed atmosphere of the sessions. I find that I go straight into a very deep level of relaxation as soon as she starts the session, and the effect lasts for days.
I am 96 and have been having reflexology from Liz for just over a year.
When reflexology was recommended for my various aches and pains my initial
reaction was "What's that?" Well, now I know; it is the best thing to
happen to me for years and in Liz I have a practitioner who is not only the
complete professional but is also compassionate, understanding and a good
listener. Her visits are the highlight of my week. I look forward to them,
enjoy them immensely and feel so much better after them. What more can I
say?

I have been having reflexology with Liz for 18 months and have seen some very positive benefits - an improved digestive system and feeling calmer & less stressed in everyday situations. Many of us don't take enough time out to think about or look after ourselves. The reflexology sessions allow me to do just that, and I always leave energised yet relaxed. My appointments with Liz can never come around soon enough!
I am 92 years old and have been receiving reflexology treatments from Liz for 3 years. I had back problems most of my adult life and was in pain every day. During my treatments Liz has successfully found the 'spots' on my feet to ease all the pain. Without Liz's help and care I would have given up. I feel so good and calm after each session. I can now do things that I was unable to do before. Nothing has helped me as much as reflexology
I first visited Liz at the start of 2006. I was trying to get pregnant and a friend suggested reflexology. I was a little apprehensive but Liz made me feel very comfortable and was easy to talk to. I had a treatment every 4 weeks and it was wonderful - I felt so relaxed. After six months I became pregnant and continued to have reflexology throughout my pregnancy. I would recommend Liz - she is very good at her job, professional and lovely!!
Being a busy mum of two, I look forward to my reflexology sessions with Liz as oases of calm in my chaotic life. She always restores a sense of peace, relaxation and well-being to me, and I emerge feeling more balanced and refreshed, as well as pampered.
For most of my life I suffered with anxiety and discovered reflexology whilst living overseas. On returning to the UK I looked for a reputable practitioner in the area and was very fortunate to find Liz. I have been having reflexology with Liz on and off for more than six years and continue to find it a very relaxing experience for mind and body.
Whenever I leave after a reflexology session with Liz I always feel very positive. This is because you don't just get reflexology with Liz. You could just lie back and relax and listen to the music, but I enjoy her holistic approach. We can, whilst she works on my stiff neck through my big toe, discuss yoga, diet, personal problems or world affairs! So, not only is my body re-energised, but my mind is too.
I had been seeing Liz on and off for a few years but started going regularly once a month about 7 months before our wedding. I wanted to feel calm and stress free as I get a bit stressed out at work and didn't seem to know how to deal with it very well. Liz is always positive and I feel that not only is she my reflexologist, but my psychologist and my friend too. I have been married for over a year now, expecting our 1st child and still look forward to my monthly reflexology sessions.
My experience of being treated by you has been so wonderful, so positive, so incredibly more than I could have imagined that I struggle to put into words just how much you have done for me. I came to you 8 weeks ago, with a feeling of hopelessness and emptiness, I felt as though everyone in my life wanted a piece of me and I had nothing left to give to myself and my body. You have helped me re-address the balance and I have hope in my heart again. I feel that I have not only found a treatment for me that works and that I have connected with, but I have made a friend for life. I want you to know what an impact meeting you has made to my life, your such a really lovely person. Thanks for being you!
Reiki is a wonderful experience which can only be truly understood after receiving it. It has woken my body, spirit and mind and is beyond words. I cannot thank Liz enough for introducing me to such a fantastic experience, it really is starting to change my life! I cannot recommend Liz highly enough, she makes me feel at peace with myself and the world. Thank you Liz you are a true star!
After several months of waking up in the night with painful shoulders and elbows, I had one treatment of reflexology and felt the benefit straight away. I have had several more and the symptoms have gradually improved.
I was about to start fertility treatment and it was suggested that reflexology might help with the process. At the very least I wanted help to relax. I was amazed at how much benefit I felt from the session, not just physically, but also emotionally. Liz is extremely intuitive and I felt as though I was getting reflexology and counselling in one. I have always suffered from back and neck problems and reflexology has already started to ease the aches and pains. But the true miracle is that after five years of trying and only one month of reflexology, I have fallen pregnant before the fertility treatment has even started - you can't really get better than that!
My five year old daughter has always had problems sleeping. She would wake in the night every 1-2 hours disturbing the house, and sometimes even our neighbours, and would be awake and ready for the day any time from 4am to 6am. We had tried everything we could think of but after a chat with Liz we thought it might be worth her having a few sessions of Reiki. IT HELPED!!!!! After her first session she slept 12 hours straight for three nights and then started to wake once or twice in the night, but would return to bed calmly and go back to sleep again. She had her second session last night and again slept 12 hours straight through! Bliss!!!"

The following testimonial is made up from snippets I have heard my daughter telling her friends about her Reiki sessions...

Lizs house is very warm and cosy and in the room where I lie down and have my Reiki it always has a nice smell. When I go to Lizs house I take my shoes and coat off and lie on her special bed with her lovely warm blanket and Liz puts her hands on my face and head and neck and tummy and knees and feet and her hands get very warm and I listen to Lizs twinkly music. My Mummy sits in a chair in the same room and I am allowed to take my bunny with me and hold her. Mummy said Reiki feels like having a warm bath and afterwards you feel all warm and cosy and that is what it is like. I hope I can go and see Liz again soon.
I have been enjoying Reiki sessions with Liz since October 2010 and I am truly amazed at how transformed I feel now compared to how I felt when I arrived at Lizs house for my first session.

After the birth of my second child in July 2008 I was put on tablets for high blood pressure and told I would be on them for life. I was unable to find the motivation to lose weight, was arguing with my husband a lot and was generally a very angry and unhappy person. It is only now I realise how tired, stressed and on-edge I had become with the strains of everyday life, working and raising two children.

Reiki with Liz really has changed my life. A few weeks ago I was told I could come off the high blood pressure tablets!!! My periods have always been very heavy and painful; they are now light and do not affect my day (or week!) to the extent they used to. My husband and I are getting on as well as when we first met. I am able to deal with stressful situations better. I am on top of the housework and clothes washing that I used to feel unable to cope with. I feel I have more time to get everything done and even find myself now just spending time with my children, which I notice I was previously always too busy or stressed to do. I have even lost a stone in weight since my sessions began, am able to fully focus on what I am eating and my comfort eating has stopped!

Liz creates a calm and relaxing environment in her home. I have been transformed from a stressed, angry, confrontational lady to the calm, organised and relaxed lady I used to be and I put this all down to Lizs sessions. Thank you is not enough Liz, but from the bottom of my heart I thank you!
Add a testimonial
Events
No events yet.
Add an event