Sapphire Holistic Therapies
Description
TRICIA MAKIN :: BSc MICHT has been a practicing Holistic Therapist since 2004. She is qualified in a wide range of Holistic treatments including different types of massage in Leighton Buzzard, Reflexology, Spiritual Healing in Leighton Buzzard and Thermal Auricular Therapy. She offers a truly personal service tailored to the general health, age, skin type and other details of each individual client. She is caring and compassionate with a calm and professional approach to the treatment of her clients.
The Range of Treatments include:
Aromatherapy Massage
Indian Head Massage
Manual Lymphatic Drain Massage
Reflexology
Swedish Body Massage
Spiritual Healing
Thermal Auricular Therapy
Warm Wax Therapy
See the 'Treatments' tab for brief descriptions and please feel free to call for any help or advice on which treatment would be best for you.
Bespoke aromatherapy products such as creams, balms, gels, shampoos, conditioners and bath oils can be tailor-made for clients to use at home to further extend the benefit of their aromatherapy treatments.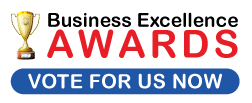 Opening Hours
| | |
| --- | --- |
| Monday | 09:30 AM - 05:00 PM |
| Tuesday | 11:30 AM - 05:00 PM |
| Wednesday | 11:30 AM - 08:30 PM |
| Thursday | 09:30 AM - 08:30 PM |
| Friday | 09:30 AM - 04:00 PM |
| Saturday | 09:00 AM - 04:00 PM |
| Sunday | Closed |
Testimonials
A wide range of treatments available for a great treatment experience in a warm and friendly environment, at very reasonable prices.
I started to see Tricia regularly for nearly 2 years as a IBS sufferer. She introduced me to the Lymphatic Manual Drain Massage and I do not need to take any supplements to aid my digestive system and the bloated condition that blighted my life is almost non-existent. I have noticed a marked improvement in my general wellbeing and constitution! IBS sufferers will understand! I also enjoy the total relaxation of the massage and Tricia is such a lovely warm lady and makes the visit such a pleasure. I would highly recommend Sapphire Holistics.
I have been going to Sapphire Holistic Therapies since the business was started, had many benefits from the treatments, mainly full body aromatherapy and reflexology.
Excellent service and great value. I have been regular since 2010 and travelling from Aylesbury.
Great experience, wonderful treatments available. great prices -
Margaret
Always friendly. Treatment to suit individual needs. Trish has helped me through a tough time of my life. Considering my immune system has been low I definitely have Trish to thank for not catching any colds, bugs etc. Would recommend her to anybody. In fact I do on a regular basis. Shenda Tofts
Trisha who is the therapist is a warm, funny and very professional lady who has made my life so much better I arrive at her consulting room tired and weiry and come out feeling refreshed and wonderful. Just try this service once and believe me you will be hooked.
Margaret Lambert
I have weeekly shoulder and back massage and find it most beneficial. It is very relaxing and Tricia is very professionaland I have no hesitation in recommending her. It is extremely good value for money and I look forward to my visits.
I have known Tricia for a number of years now and have had various treatments each one leaving me very calm and relaxed. Recently I suffered a wrist injury and have had hand reflexology over a period of time,this, I'm sure halved my recovery time. I really can't praise Tricia enough,she is so caring and professoinal. I would recommend her to anyone and suggest they try for themselves.They will be pleased they did.
I have visited Tricia on quite a few occasions now, the last treatment being Reflexology, which I have to say was divine. I am sure that I fell asleep for a few moments it was so relaxing. I cannot think of a better way to relax I look forward everymonth for my next visit, If you haven't discovered Sapphire Holisitic Yet make an appointment now, you won't be dissappointed GOOD VALUE GREAT SERVCE. Tricia is very thorough and professional.
I originally went to Tricia for an aromatherapy massage (wonderful!) and have since tried a variety of treatments. At present I am having a course of manual lymphatic drainage, which has worked wonders for a swollen ankle - and my relaxation levels! Tricia is always welcoming and professional, I cannot recommend her enough to new clients.


A visit to Tricia is a real delight. I'd recommend her to anyone looking for relaxing and uplifting treatments. She's very friendly, professional and caring. I've been to several therapists over the years, but Tricia is undoubtedly the best.

Give yourself a treat - you won't regret it.
I went to see Tricia for an Indian Head Massage. Tricia was both very welcoming and professional; I immediately felt at ease. I left feeling incredibly relaxed and smelling wonderful! I look forward to trying out other treatments and cannot recommend her enough!
Add a testimonial
Events
No events yet.
Add an event
Treatments
Aromatherapy Massage
A gentle massage using plant-based essential oils specially blended for each individual client's needs. The beneficial effects of the essential oils can remain in the client's system for up to 24 hours after treatment. Aromatherapy treatments can calm, relax, reduce stress, ease muscular stiffness and tension, invigorate, refresh and detoxify depending on the blend of oils used. Clients may also choose back and shoulder massage only, if preferred. Scalp Massage may be incorporated in this treatment.
Holistic Facial
A very relaxing treatment incorporating cleansing, toning, moisturising and a gentle massage over shoulders, neck and face using oils specifically blended for each individual client's skin type. Scalp massage may be incorporated in this treatment.
Indian Head Massage
A very relaxing treatment concentrating on the upper back, shoulders, upper arms, neck, head and face. Massage of the scalp, neck and pressure points on the face combine to give an effective de-toxification and stress-relieving treatment.
Manual Lymphatic Drainage Massage
A very gentle massage working on the lymphatic system to aid the body's detoxification process, assist with cellulite and water retention problems and boost the immune system.
Reflexology
Reflexology aims to bring about balance in all the various body systems by working on pressure points on the feet, which correspond to different parts of the body. This stimulation of body systems encourages the body to heal itself more efficiently and is a very beneficial all-round treatment. Clients may also choose hand reflexology.
Swedish Body Massage
A total body treatment, which uses different massage techniques to give the whole body a workout, stimulating circulation and lymphatic drainage and improving muscle tone. Swedish Body Massage is a great form of passive exercise, after which the client may feel refreshed, invigorated and relaxed. Clients may also choose back and shoulder massage only if preferred. Scalp massage may be incorporated in this treatment.
Thermal Auricular Therapy
Also known as 'ear candles', this is a very gentle and relaxing treatment which is especially good for helping deal with ear, nose and throat problems such as excess catarrh, ear wax and the type of congestion associated with allergies. This treatment also incorporates a facial massage specially designed to drain the sinuses to augment the effect of the treatment.Scalp massage may be incorporated in this treatment.
Spiritual Healing
Spiritual Healing is a safe, simple, very gentle and non-invasive treatment. The aim is to bring the body/mind/spirit into balance so as to better enable the body to heal itself. The client does not need to remove any clothing, except for shoes and a coat. Spiritual healing can be used in conjunction with any other therapy or as a standalone treatment.
Spiritual healing promotes health and wellbeing and people do not need to be unwell in order to experience benefits from this treatment.
Warm Wax Therapy
WARM WAX THERAPY FOR HANDS AND FEET
This treatment is useful for soothing pain from arthritis and rheumatism, decreasing inflammation of joints and connective tissues and improving circulation. It is also helpful for Raynaud's sufferers, those with poor circulation and dry skin.
Low-melt paraffin wax is used to provide a steady level of heat, which helps to relieve pain and stiffness in the joints. It also improves skin texture and general skin appearance. The wax is used in conjunction with aromatherapy oils, which are massaged into the hands/feet before they are immersed in the wax and then wrapped in mitts/booties for 15 minutes. During this time, the client may choose to have a scalp massage if they wish.
Offers
March

Half Price Relexology on hands or feet.
For More information please contact Trish