Description
We provide holiday boarding for your rabbit or guinea pig, while you are away (on either a short or long-term basis).
We understand how difficult it can be to find someone to care for your beloved pets, just the way you do. But as pet lovers ourselves, we treat them exactly the same as our own pets, giving them lots of love and attention, with daily cuddles and grooming, and playtime in a secure run with lots of toys!
We want to give you total peace of mind whilst you enjoy your holiday.
We have kept and bred rabbits for 22 years now and love them all dearly and currently have five furry family members of our own!
We provide light and airy hutches measuring 6ft x 2ft x 2ft which comply with the Animal Welfare Act (April 2008). In addition, all our guests enjoy the freedom of large secure runs with a selection of toys, on grass (weather permitting) or patio. Click the images below to see larger versions (these open in pop-up windows).
We are Members of the Rabbit Welfare Association, The British Rabbit Council, and are also known for our appearances on the BBC's Animal Hospital.
We have a very good relationship with our Vet and pride ourselves on having such an extensive knowlege of rabbits.
We are situated in the village of Eggington, Bedfordshire, which is a quiet location within easy reach of local towns and other villages. The M1 Motorway is a 15-minute drive (J12), the A5 just 5-minutes away and Luton Airport easily reached in 25-minutes.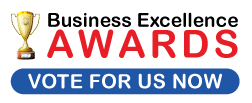 Testimonials
No testimonials yet.
Add a testimonial
Events
No events yet.
Add an event