Description
Welcome to Ark House Vets
We care like you care.
Our practice was established in the town more than 25 years ago, and we remain the only practice in Leighton Buzzard accredited to the Royal College of Veterinary Surgeons. We each have our own pets, and so we understand the joys and responsibilities of owning a pet, as well as the heartache and worry when things are not quite right. We care like you care.
Ark House Vets - caring for your pets in every way, every day
We offer a full range of services, ranging from routine health care (worming, vaccinations, dental care and nutritional advice) to emergency treatment, complex diagnostics and surgery.
Ark House Vets - available whenever you need us
We are always on hand for advice, so please feel free to drop in and see us or give us a call if you have any questions or concerns. Because we know that life is busy, and that sometimes you need us outside 'normal' hours, we offer evening and weekend appointment times as well as a comprehensive 24 hour emergency service, assuring you and your pet of the very best service at all times.

If you would like to find out more about our practice, or would like to register your pet with us, please telephone 01525 373329 or e.mail us at info@arkhousevets.co.uk

Follow us on Facebook and Twitter

With best wishes from the Ark House team


At Ark House Veterinary Surgery we offer our patients a total package of health care. We welcome pets of all shapes and sizes including mice, rabbits, ferrets, budgies, cats and dogs.
Out of hours emergencies
Our emergency service, 'Vets Now', is available at night and weekends. Please call our usual number 01525 373329 and you will be automatically connected.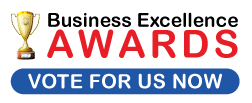 Opening Hours
| | |
| --- | --- |
| Monday | 08:00 AM - 08:00 PM |
| Tuesday | 08:00 AM - 08:00 PM |
| Wednesday | 08:00 AM - 08:00 PM |
| Thursday | 08:00 AM - 08:00 PM |
| Friday | 08:00 AM - 08:00 PM |
| Saturday | 08:30 AM - 03:00 PM |
| Sunday | Closed |
Testimonials
I have been with Ark House for as long as I can remember,the service is superb.I am a huge dog lover my last dog had diabetes and with the help of Ark House I kept her going on insulin for 8 years,the dog I have just lost has had heart problems for the last 4 to 5 years and again everyone at Ark House has been brilliant.I would recommend them to anyone,they are the best and so caring to the owners as much as to the pets.
Until i moved to LB my elderly cat HATED female vets,but since taking him to Ark house vets he has become more friendly towards them,All the staff are Very friendly,helpful and caring.Would recommend them to anyone.
During the last 20 years i have had a menagerie of both large and small animals, and for all of that time Ark House has treated us all (animals and humans!) with quiet efficiency, patience and kindness. There are always highs and lows to owning a pet and even during the most difficult of times I have found them to be practical and caring above and beyond what was expected. They have a thorough knowledge of the latest research, treatments and medication available, and advise clients in easily understood terms. From front desk, through consulting room, to surgery, I cannot praise them highly enough!
We have been using Ark House Vets for several years to support our rabbit sanctuary. In that time I have always found the team there to be very supportive and interested in what we are trying to do at Bungybunny. They have shared many happy times and many sad times and I am privileged to say that I have learnt a lot, and I have also made some very good friends some of who have now moved on to other practices in different parts of the country. I would always recommend Ark House Vets to my friends, they offer a caring and thoughtful service, they are interested enough to ask questions and to advance themselves, in order to benefit us and our animals.
I have been a client of Ark House Vets for a good few years now. In that time I have had numerous animals and birds treated by Ark House staff. There are inevitably highs and lows that come with animal ownership and the staff prove every time how caring they are when dealing with the patient and the emotional state of the owner. They epitomise all that you would expect from a truly professional veterinary practice and I have no hesitation in recommending them to anyone.
I have owned Gordon Setters for over 30 years and prior to that horses and for that entire time I have been a client of Ark House Veterinary Surgery based in Leighton Buzzard. Over the years I have been impressed with the care and commitment given to all my animals, from the warm welcome at reception right through to treatment and aftercare. The standard of veterinary knowledge and assessment at consultation stage is excellent with up to date information being passed onto the client.
Add a testimonial
Events
No events yet.
Add an event