Wilkinson
Description
Since JK Wilkinson opened his first store at Charnwood Street, Leicester in 1930 a lot has changed for us, and you as the customer.
In our 80 years of trading we have embraced changes and challenges in providing you with low prices and convenience, whilst still remaining family-owned.
Today Wilkinson has more than 335 stores and more than four million of you visit us every week; but where did it all start?

Vision
To inspire loyalty beyond reason by confidently providing what people need, when they need it, through our people, delivering instinctive service and irresistible value, in the heart of the community.
Trying economic times test the strength of your vision and ours has withstood the challenge. That vision has enabled us to achieve the results you see in this annual report and will continue to inform our journey on the road to our strategic objectives. Our customers remain at the heart of our business and our vision and we continue to listen to them and develop our business with them in mind. We also listen to our team members and in the last 12 months we are thrilled to have achieved astonishing results in our team member survey. This too moves us towards delivery of our vision.
Values
Despite the global recession which has seen many watering down their values in an attempt to stay afloat, in Wilkinsons our team members have fallen back on our corporate values to inform our journey into the future probably more so in this year than in previous years.
We are proud that the company values are a part of everyday life at Wilkos and we firmly believe that this is reflected in the successes that everyone involved in our business has achieved during the last 12 months. We look forward to that continuing over the next 12 months.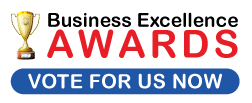 Opening Hours
| | |
| --- | --- |
| Monday | 08:00 AM - 06:00 PM |
| Tuesday | 08:00 AM - 06:00 PM |
| Wednesday | 08:00 AM - 06:00 PM |
| Thursday | 08:00 AM - 06:00 PM |
| Friday | 08:00 AM - 06:00 PM |
| Saturday | 08:00 AM - 06:00 PM |
| Sunday | 10:00 AM - 04:00 PM |
Testimonials
No testimonials yet.
Add a testimonial
Events
No events yet.
Add an event