Description
The Grundfos group of companies is owned by the Poul Due Jensen Foundation.
The foundation's main purpose is to expand and develop the Group, primarily by reinvesting own, realised funds and maintaining the Grundfos Group as an independent company in accordance with its founder's will.

Providing the peoples of the world with water is what Grundfos pumps are made for – day in and day out, and in an efficient and reliable way. And for any purpose, whether the water is used to satisfy thirst, irrigate fields, water animals, speed industrial processes, heat or cool buildings, or handle waste-water.

Grundfos aims to be the world's leading and most successful pump manufacturer. The Group is dedicated to ongoing research in new materials and processes. It is our aim to constantly introduce outstanding new pumps and pumping systems that satisfy the markets' needs for effective, reliable, energy-efficient solutions.
Grundfos is one of the world's leading pump manufacturers.
It is our mission - the basis of our existence - to successfully develop, produce and sell high-quality pumps and pumping systems world-wide, contributing to a better quality of life and a healthy environment.
Be>Think>Innovate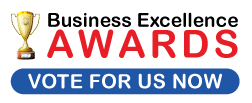 Testimonials
No testimonials yet.
Add a testimonial
Events
No events yet.
Add an event